Ravi misses vital BIMSTEC meeting, Wasantha rushes to Kathmandu
View(s):

Foreign Minister Ravi Karunanayake resigned from his portfolio on Wednesday, just hours before he was scheduled to board a flight
to Bangkok and thereafter catch a connecting flight to the Nepali capital of Kathmandu.
He was to lead the Sri Lanka delegation to the 15th ministerial meeting of BIMSTEC — the Bay of Bengal Initiative for Multi- Sectoral Technical and Economic Cooperation (BIMSTEC). The meeting was inaugurated on Thursday by Nepali's Prime Minister Sher Bahadur Deuba.

Mr. Karunanayake was expected to meet the South and South East Asian Foreign Ministers, including India's Sushma Swaraj and Nepal's Krishna Bahadur Mahara. The Kathmandu meeting, among other matters, was to discuss the formation of an Eminent Persons Group, a Free Trade Agreement among BIMSTEC members and a Memorandum of Understanding for a Grid Interconnection. The four-day meeting was also to review the progress and achievements in the identified fourteen areas of cooperation and discuss the ways to accelerate cooperation under the BIMSTEC process.

Mr. Karunanayake's resignation placed Foreign Ministry officials in a quandary. Who would represent Sri Lanka at the event? It turned out that the Minister of State for Foreign Affairs Wasantha Senanayake was away in the Philippines. He was attending the ASEAN (Association of South East Asian Nations) Regional Forum meeting in Manila. Several foreign dignitaries including US Secretary of State Rex Tillerson took part in the event.
That meeting had ended by the time it became necessary to cancel travel bookings made for the then Minister Karunanayake and his officials. State Minister Senanayake was tracked down in Singapore and was asked to proceed for the BIMSTEC event in Nepal. He boarded a flight and arrived in Kathmandu just in time for the event.
---
Now we know who fired that statement
The mystery, at least for Cabinet Ministers, over the Foreign Ministry issue of a statement condemning North Korea on its firing of an Inter-Continental Ballistic Missile (ICMB) is over.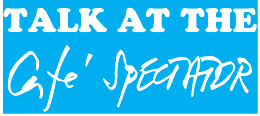 President Maithripala Sirisena had raised issue at the weekly Cabinet meeting after the Sunday Times reported the release saying as Head of State and Head of Government he should be informed when Sri Lanka was issuing a statement against another country. Then Foreign Minister Ravi Karunanayake had responded saying he didn't know anything about the statement. The President asked that the matter be probed.
It has now transpired that the statement had in fact been released by outgoing Foreign Secretary Esala Weerakoon. It came after the UN Security Council had unanimously adopted sanctions against North Korea.
All this while, posted on the Foreign Ministry's official website was the full text of the statement. At least two Asian countries, a Foreign Ministry source said, had delivered notes to it praising the ministry for the move.
---
Investor abandons huge project in Nuwara Eliya
Two Cabinet Ministers put up a joint cabinet memorandum in June for a 400-roomed hotel and 300 bungalows at Brookside Estate in Nuwara Eliya but hardly a month later, one of them declared the would-be investor had abandoned the move.
The joint memorandum came from Public Enterprise Development Minister Kabir Hashim and Development Strategies and International Trade Minister Malik Samarawickrema.
Noting that "Nuwara Eliya city is one of the popular tourist destinations in Sri Lanka, known as 'Little England' and Kandapola located 14 kilometres away is one of the key areas to promote tourism," they wanted to site the project in the 385 hectare (962 acre) Brookside Estate.
The Cabinet Committee on Economic Management (CCEM) chaired by Prime Minister Ranil Wickremesinghe had on June 15 urged the two Ministers to put up a joint cabinet memorandum. This was following a project proposal submitted by Brookrange Investment (Pvt.) Ltd to the Board of Investment of Sri Lanka (BOI).
The Joint Memorandum said, "Even though the agreement between Brookrange Investment (Pvt.) Ltd. and Udapusselawa Plantation Ltd. would be ended in 2045, it was pointed out at the CCEM that the project requires 99 years of lease.
"Therefore, it was suggested to take over the land from Udapussellawa Plantation Ltd. by JEDB (Janatha Estates Development Board) and based on the valuation obtained from Government Valuer, to lease the bungalows and other facilities of the project (300 acres of land: Division – Brookside, Silverkandy, St Johns, Concordier lower) to Brookrange Investment (Pvt) Ltd. for 99 years with provision to sub lease to third parties.
"Further, it was suggested to enter into a new agreement between JEDB and Brookrange Plantations (Pvt.) Ltd. for the remaining land extent for 35 years. The Udapusselawa Plantations agreed to take out the Brookside estate from previous lease agreement in order to proceed with the project.
"At the Officers' Committee on Economic Management held on January 27 this year, the Brookrange Investment (Pvt.) was informed to settle the Rs 29 million of EPF, ETF and statutory payments that should be paid to estate workers before amending the agreement…."
However, at the CCEM meeting on July 19, Minister Samarawickrema declared that "the project has been abandoned by the investor."
---
Lack of disaster  management skills costs Govt. millions
Whether it is a severe drought or incessant rains leading to floods, whether it is piling garbage becoming breeding grounds for mosquitoes, the lack of disaster management skills is costing the Government dearly.
Now, to cope with the drought in the Eastern Province, City Planning and Water Supply Minister Rauff Hakeem wants to spend Rs 234.6 million to buy water bowsers and water trucks for the local authorities. There will be 23 water bowsers to provide drinking water to areas hit by drought. The 23 "Compactor Garbage Trucks" will be deployed for garbage collections.
The incessant rains in May this year caused devastating damage. The Government is now spending billions of rupees to rehabilitate the affected areas and provide relief to victims.
---
Light Rail Transport in Colombo and suburbs
Megapolis and Western Development Minister Patali Champika Ranawaka has proposed an ambitious Light Rail Transport (LRT) project in the City. To be undertaken with assistance from JAICA (Japan International Co-operation Agency), it will cover highly populated City areas running through four divisional secretariat areas. They are Kaduwela, Kotte, Thimbirigasyaya and other Colombo Municipality areas.
JAICA is already funding a feasibility study of the LRT that will begin in February 2018. Land acquisition for the project is to be carried out in keeping with social safeguards laid down by JAICA.
---
Strict guidelines for Cabinet memoranda
President Maithripala Sirisena is worried that late submission of memoranda by ministers to the Cabinet leads to serious issues.
As the Constitution stipulates, he has pointed out that the Cabinet of Ministers is collectively responsible for all decisions. Hence, he has noted that all ministers are cited as respondents, when an application challenging a decision of the Cabinet, is filed in court.
President Sirisena told the ministers, "I have observed that in certain instances where questions are raised in Parliament and at public forums, members of the Cabinet have expressed contrary views in respect of Cabinet decisions." According to the President, "one of the main reasons for this would be Hon. Ministers not being provided with adequate time to study Cabinet Memoranda and due to the same reason, important policy matters not being thoroughly discussed at Cabinet meetings."
The President has said that all memoranda would have to be submitted in advance. Delayed submission under exceptional circumstances, he has said, would have to receive his approval.
---
Sports Minister gallops to Lanka's Ascot
Sports Minister Dayasiri Jayasekera who says that horse racing "can attract tourists" and "bring about clear investment benefits to state coffers – wants to give the Nuwara Eliya Race Course a new 'lease' of life. He wants to charge only Rs 200,000 for the first year and negotiate a fee for the rest of the ten year lease he has proposed.
This race course now belongs to the Ministry of Sports. Its maintenance and management is vested in the Sugathadasa Sports Complex Authority. The Royal Turf Club, which entered into a lease, has been operating the race course since 2015 and on an extended agreement that is to expire on December 31.
Minister Jayasekera, who is seeking approval to call for applications from new lessees notes that in 2016, there were 103 horses and 29 horse owners. The staff at the race course was 89 persons."