A fleet of ships destroyed
View(s):

This article is part of a continuing series on Sri Lankan history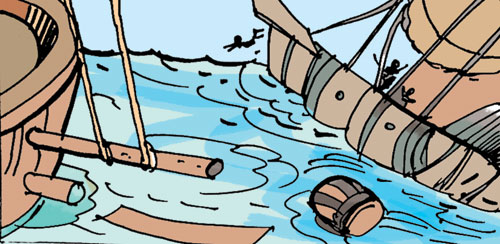 The Portuguese fleet that came to attack Galle met the Dutch fleet around the seas of Colombo. When the Portuguese started attacking, the Dutch tried to evade. They sailed towards Negombo. At this point of time the Portuguese attacks were not well planned. This enabled the Dutch ships to flee.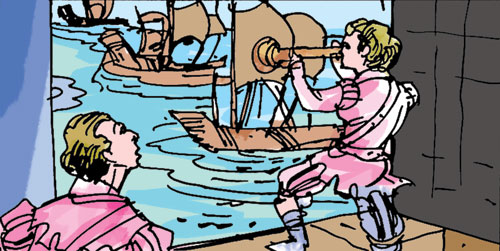 At this time, the Portuguese had a shortage of ships. As such, the fleet could not stay on in Sri Lanka for long. It had to get back to Goa. In the midst of all this there sprang up dissension among the Portuguese leaders. So the fleet did not sail together. They went separately. This was a foolish act on the part of the Portuguese.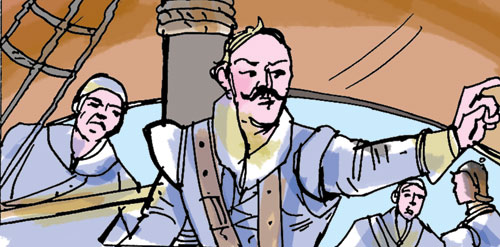 As they were sailing like this, they met a Dutch fleet on their way. The captain of that fleet was Ryck Logh Van Huens. Under his orders, the Dutch attacked the Portuguese fleet and destroyed it. This loss of ships was an unbearable loss to the Portuguese.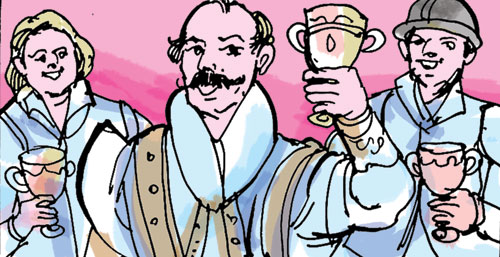 It turned out to be a reason for celebration for the Dutch. They got the feeling that they were saved from a future danger from the sea. After this they tried their best to chase away the Portuguese from Colombo.
The Portuguese too did not surrender easily. They continued fighting.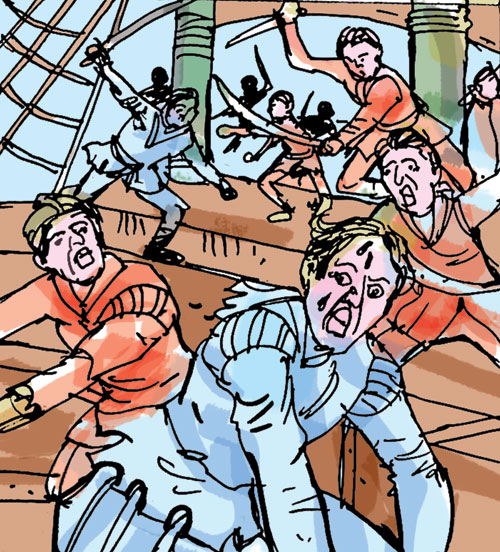 Meanwhile a Portuguese army was stationed in Aluthgama, to prevent the Dutch from marching towards Colombo. Here the Dutch used a strategy. They encouraged the Portuguese army to go to the other side
of the river. They got caught to their trap.
Then the Dutch pounced on them and went on attacking.
By Halaliye Karunathilake,
Edited and translated by Kamala Silva
Illustrated by Saman Kalubowila