A taste of Bollywood and veg at Mathura
By Shakya Wickramanayake
View(s):
17 years ago the Mathura Restaurant first opened its doors to the public and over the years has become synonymous with authentic Indian Vegetarian food for diners in Colombo. Originally located in Havelock Town, the restaurant has since shifted to Melbourne Avenue in Colombo 04.
The menu features cuisines from North and South India, expertly prepared by Indian Chefs. Offering both a' la carte items, and thalis, a typical meal will cost between Rs. 400 and Rs. 1000. As part of its affiliation with Woodlands Chain of Restaurants in Chennai, India, Mathura follows a stringent policy of serving only purely vegetarian food. Even the use of eggs as an ingredient has been excluded. In fact, the dishes served at Mathura can be customized to cater to any vegan or Jain (exclusion of root vegetables, ginger and onion) diet, on request.
The ambiance of the new location seems a world apart from the original. The walls are lined with black and white photos of yesteryear Bollywood and Kollywood actors and actresses. The space is bigger and brighter, and now boasts a capacity of 120 persons. Parking, which was previously problematic at the Havelock location, is now no longer an issue. In addition the restaurant now offers four private function rooms that can reserved in advance.
Inspired to give its a customers a new dining experience and keeping with the theme of Bollywood and Kollywood, Mathura will be launching a Cinema Club by end March converting one of its private function rooms into a small movie screening room. There patrons will be served an authentic Indian meal while they watch the Indian movie on screen. Tickets will be sold for each screening and will include the cost of dinner.
Currently the restaurant also caters to music lovers with its 'Musical evenings'. Several times a month a local band will perform Bollywood classics for the diners. Fans of the classic sounds of Lata Mangeshkar, Asha Bhosle and Mohammed Rafi are surely in for a treat.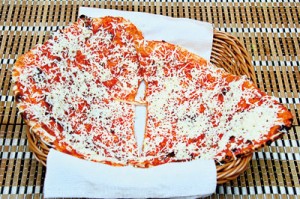 Due to numerous requests the Restaurant has received from its patrons, Mathura will soon be expanding its operations to Battaramulla and Negombo. Its Battaramulla branch is due to open later this month, and will be located on Main Street, opposite the Sethsiripaya Complex. For those who do not wish to dine in, Mathura offers takeaway and delivery services. Since of late it also provides outside catering services.
The Mathura Restaurant is located at No. 16, Melbourne Avenue, Colombo 4. For information regarding its menus and events contact them on 011 2505035. Though reservations need not be made to dine in, we recommend that they be made on Poya days and weekends in order to avoid being disappointed.