From Kolam to group songs, baila to 'bailatronics'
By Bandula Sirimanna
View(s):
Commercialisation' of Sinhala music with the advent of ring-tone music and some new FM radio channels selling air time packages to play songs of present and past musical creations of singers have become an obstacle for the emergence of quality musical creations, an eminent panel of musicians claimed at a discussion in Colombo this week.
Today the country's music nurtured by dedicated and erudite musicians of yester year has now been transformed into an industry engulfed with ring-tone and the super star culture along with visualisation of songs in music videos replacing the traditional Sri Lankan classical music, they emphasised.
Five panellists traced the history of Sri Lankan music, its traditions and analysed its modernisation in yet another out-of-the box discussion organised by the Sunday Times Business Club (STBC), on Tuesday at the Kingsbury Colombo. It was also to pay tribute to music icon Pandit W.D. Amaradeva who passed away last month and analysing music in a post-Amaradeva era.
The curtain raiser for the event was heart throbbing melodies emanated by playing the first verse of popular songs 'ÄėJagan Mohini'Äô a tribute to Goddess Saraswati and 'ÄėSanda horen horen'Äô by Pandit Amaradeva, 'ÄėSanda maha katha kala'Äô by Dr. Dayaratne Ranatunge, 'ÄėNinda Nena Rathriye'Äô by H R Jothipala and 'ÄėMenike Sudu Menike'Äô by Annesley Malawana.
Music is not a static art and it should undergo changes in accordance with the needs and thinking of the present generation. However the modifications should be introduced without harming the timeless appeal of the Sinhala song, said Dr. Dayaratna Ranatunga a highly qualified and well respected musician in Sri Lanka, who made a presentation on the topic 'ÄúSri Lankan music, traditions, modernisation'ÄĚ.
Music is like mediation, he said adding that listening to melodious songs is almost like a remedy to soothe and calm one's mind and takes out all that stress and pressure, and gives one a blissful feeling of relief.
One of Sri Lanka's
renowned artistes
Dr. Ranatunga is a renowned artiste, a music director and a composer, who performs both light and classical music. He started his music education in 1952 at the College of Fine Arts and after completing his degree in Sri Lanka went to Bhathkhande University in India for further studies and became a Sangeeth Visharad.
He is also an intellectual who had done research and earned several degrees and diplomas in Science, Broadcasting and Journalism and as a media person in electronic media from India, US, Germany and the UK. He holds a PhD in Music Therapy.
Tracing the history of Sinhala music and songs, Dr. Ranatunge noted that the Sri Lankan tradition of music came  into being centuries ago with the influence of Kolam and Nadagam traditions.
Sri Lanka had traditional folk music from the beginning of its race, which has been enjoyed and developed under the Buddhist environment. They were used by the ordinary people.
Kolam music is based on low country tunes and is not a developed form of music, as tunes were not developed and it was limited to very few notes about 3-4 and used by the ordinary people for pleasure and entertainments. Masks became popular handicrafts with the Kolam tradition like Sokari etc, he added.
Prof. Ediriweera Sarathchandra produced his everlasting drama 'ÄėManame'Äô in 1956 with popular nadagam songs created by modernising Karnataka music. He pointed out that Prof. Sarathchandra enriched his nadagam songs by using modifications to Karnataka music without harming the original art of music.
He accompanied his presentation by singing verses of the popular 'ÄėManame'Äô song – 'ÄúPremayen Mana ranjithawe'ÄĚ, 'ÄúGeeliyanna matakeeve obe nethai'ÄĚ and 'ÄúMahare yame'ÄĚ and a few other melodies while playing the harp (instrument) in front of audience of STBC members and invitees.
Ravindranath Tagore visited¬† Sri Lanka with a group in 1934 and performed a drama and laid the foundation stone for the¬† 'ÄúSri Pali'ÄĚ Institute at Horana and later introduced music, art and dancing, he said adding that Tagore'Äôs visit to Sri Lanka created a major impact and awareness in the local music scene.
Tagore's¬† visit inspired many Renowned musicians like Ananda Samarakoon, Pandit Amaradeva and Sunil Shantha enriched Sinhala music following the inspiration they gained after Tagore'Äôs visit.
Samarakoon'Äôs songs based on themes found in folk verses were mainly influenced by Tagore's compositions, he said adding that such modifications have enriched the Sinhala song in that era.
Some Sri Lankan artists visited India to learn music and later started introducing light music. Samarakoon was the pioneer of this attempt and he composed the National Anthem too. Then Sunil Shantha who also did not stick to Hindustani music introduced light music of his own, he disclosed.
Light music has become the most popular type of music in Sri Lanka and it was enriched with the influence of folk music, Kolam music, Nadagam music, Noorthy music, film music, classical music, western music and others too. Most of the musicians in Sri Lanka have come out with their own creations and become successful and popular introducing modernisation in a meaningful manner, he emphasised.
Sri Lanka's field of music and songs is now experiencing a major shift from the eras of doyens like Samarakoon, Shantha, Amaradeva and Clarence Wijewardena who were instrumental in changing the country's path of copying South Indian and Hindi Music in late 1940s towards modern light music based on the Indian raagahadhari tradition blending with Lanka's folk music and enriching it from other musical traditions such as western music.
The advent of pop music along with the group-songs-era of the sixties and seventies grabbed the hearts of the young generation and transformed the country's music.
One of the pioneers in the group-songs era, Annesley Malawana, who celebrates  50 years in music this year, expressed his concern on present day commercialisation of Sri Lankan music and transformation into an industry giving priority to money-making than creativity.
He said that song creators had to pay money for some of the FM radio channels to play their songs. These channels are selling air time packages to air new songs and make it popular among listeners.
Digital technology has
transformed music
Only those who can afford to spend thousands of rupees to produce songs  in music videos using digital technology could enter the local music arena at present, he said adding that during his time they had to sing live backed by an orchestra to record their songs in one go at recording studios in the past.
Now anyone can record songs word by word and insert music separately thanks to digital technology, he added.
Present day musicians and lyricists are more concerned about the money and not about the quality of what they do. During the 1970s 'Äď the era of a resurgence of Sinhala music -, lyrics writers, singers and music composers focused only on their creations and were not money conscious, he said.
Discussing the advent of pop music along with the group-songs era of the sixties and seventies, he said the country's music industry has undergone a paradigm shift from Indian classical and its copied streams which prevailed at that time.
The new category of ring-tones has invaded the local music arena where ring-tone agency companies, their lyric writers and singers are earning millions of rupees by selling popular songs to mobile companies to convert it as ring-tones in mobile phones, he disclosed.
He revealed that he joined hands with Clarence Wijewardena, a talented and versatile young musician who revolutionised Sri Lankan music, to introduce pop music with simple melodies built around a simple melody that features a box guitar at the beginning and later electric guitar.
Mr. Malawana noted that music has changed trends and this was inevitable and this should continue at present and the future as well. He expressed the belief that the Sinhala songs would move towards a new direction like changes that have been seen from the Beatles era.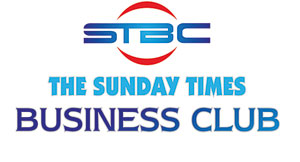 The Moonstones era
He revealed that their group Moonstones had become known in the music scene here in Sri Lanka and they changed to electric guitars from the box guitars following an experience they gained in a wedding party in Moratuwa.
He said their first record was done in 1968 under the Philips label using electric guitars, a sitar, a saxophone and two violins.
Rukshan Perera of Golden Chimes fame, a singer-songwriter, record producer, international recording, television star and a multi-instrumentalist, told the gathering that baila music is everlasting as it is close to the hearts of local fans. He noted that its roots could be seen in Jamaica.
Infectious rhythm
of the baila
The infectious rhythms of baila, a unique form of dance music from Sri Lanka that originated among Portuguese and African slaves in the colonial period is now very much popular in Sri Lankan communities around the world, played at parties, weddings, and dance clubs, he disclosed.
He said that music in the world is changing rapidly blending effortlessly from jazz, to fusion, blues to pop and thereafter digitalisation to streaming.
He pointed out that songs of the present era are with multi-dimensional complex arrangements and included guitar solos, complicated harmonies and intricate musical compositions that can only be termed extraordinary.
Sohan Weerasinghe, a lawyer who turned to music to form¬† the band, 'ÄėThe X-periments'Äô in 1974 and¬† become a household name in Sri Lanka, shared his experiences with the STBC audience. He said 'ÄúMulti-channel mixers were non-existent at that time, nor was downloading lyrics and tracks from the Internet. It was not even a dream, leave alone a distant one. It was beyond comprehension 'Äú.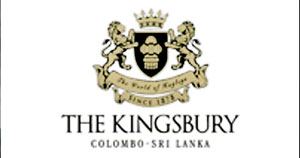 Real, live music
However he noted that his band had been able to attract crowds playing real, live music. Open air musical shows were the crowd puller at that time. The band had to perform at sundown dances as well.
Mr. Weerasinghe noted that his songs were recorded live in studios while present day singers have all the facilities to become super stars overnight. But such stars face difficulties in surviving in the field in the long run, he added.
However he pointed out that the present trend of little star contests where parents motivate tiny trots to win child singing star crowns should not be condoned.
Manuranga Wijesekera, a young and popular lyricist who has created a new trend in Sinhala song writing, defended his style of writing saying that songs and music should be changed in accordance with the thinking of present generation. The paradigm shift in local music arena was made by Bathiya and Santhush and they paved the way towards the emerging music scene in Sri Lanka, he emphasised.
Feelings of joy, sorrow, thoughts and hopes of human beings are changing in lightning speed, so no one can stop the changes taking place in music and songs, he said, adding that the present criticism against contemporary music in Sri Lanka would be changed in the times to come.
'ÄėRambari'Äô generation
He pointed out that he entered this field by writing lyrics for the 'ÄėRambari'Äô song based on some personnel experience of one his friends and it was highly criticized by the so-called critics at that time claiming that it has destroyed the Sinhala language.
But the song became very popular among the young generation, he noted adding that he is using the language used by youths in his era and that his style. He doesn't want to copy the style of others. Music is a universal a language so what is wrong in using the language which he is accustomed to from his childhood up to now? he asked.
At that point, Mr, Weerasinghe, seated next to Mr. Wijesekera during the panel discussion, quickly intervened saying, 'ÄúOh wonderful 'Ķ I have been singing this song¬† many times and only now I realised that you are the creator of this song.'ÄĚ
Mr. Wijesekera reiterated that baila music will sustain till the existence of music. But it has also changed to 'ÄúBailatronics'ÄĚ at present and no one can stop these changes in a changing world. He added that he is also writing songs to suit the bailatronic beat which is aimed at 'Äėdancing legs'Äô of human beings not to their minds.
Within the next 10 years social media sites and virtual reality will become music distribution channels replacing the radio, compact discs, human DJs and music selectors. By then, the Sri Lankan music industry will be quite different from what it is today.