Congratulations on your 70th birthday
View(s):

My dear Green Man,
I thought of congratulating you because you are celebrating the 70th birthday of the Green Party. There are reasons for you to celebrate because you are now in power after being in the opposition for almost twenty years. That was when you became the world's longest serving Opposition Leader!

I know that many people were surprised when you invited Maithri to be the Chief Guest for the celebrations because he is, after all, the leader of your arch rivals, the Blue Party. Some did not take too kindly to the idea, even though he was the chief guest at your celebrations last year too.

I can't see anything wrong with an invitation being extended to Maithri. I think it would be correct to say that if not for Maithri, Mahinda maama would still be in power, the Greens would still be in the opposition and you would be extending your record as the longest serving Opposition Leader!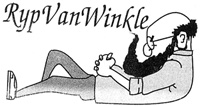 I suppose you are not one to be surprised about the highs and lows of politics, having been in it for over forty years now but even you would marvel at the change of fortunes the Greens have had. Why, around this time just two years ago, your job as the leader of the Green Party was on the line, wasn't it?
Had you lost one more presidential or general election, I am sure you would have had to hand over the leadership of the Greens to someone else because public pressure was mounting following repeated failures. After all, only Dilshan can manage a retirement on his own terms, despite not doing his job!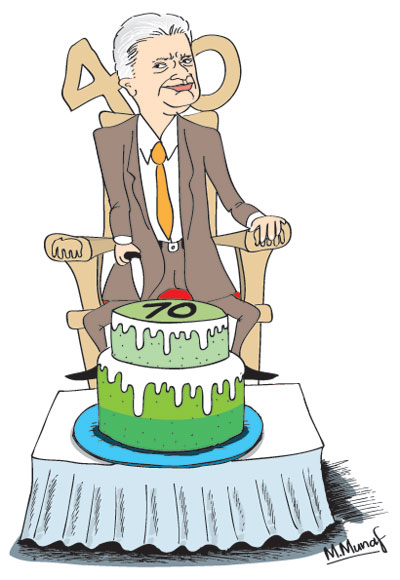 Then there was that agonising search for a so-called 'common' candidate. At that time, there was no one who seemed able enough to take on Mahinda maama and win and we all thought you would be the eventual candidate. Even the Greens wanted you to contest but you were much smarter than that.
You asked Maithri to run against Mahinda maama, knowing that you had nothing to lose, just as you sat back and watched the General take on Mahinda maama five years earlier. If he won, you would still be the second in command and if he had lost, it would be Maithri who would have gone to jail.
As it turned out, Maithri won unexpectedly and here you are, taking on the job of being second in command for the fourth time. What's more, your former rivals in the Green Party are not even thinking of challenging you now: Karu is happy as Speaker and Sajith has learnt to bide his time.
Although that sounds like a fairy tale ending, I am sure there are times when you are frustrated with the present arrangement, Green Man. That is because it is a bit of an 'achcharu' with the government consisting of not just the Greens but also numerous Blues and quite a few from the other parties too.
Do you remember, Green Man, that the slogan you were elected on was 'Yahapaalanaya' or good governance? I am not saying that nothing has changed since Maithri and you took over but I must also say that many are disappointed because they feel that things haven't changed that much since then.
We still see the same people in the Cabinet – people who were voted out, only for Maithri to take them back just because they now support him and not Mahinda maama. Some of your Green chaps – such as Wattala John or Justice Wije, for instance, are being as arrogant as the ministers who got the sack.
The Cabinet has almost the same number of ministers as there were during Mahinda maama's time. You are now telling us that the Chinese Port City was not a bad idea after all, even though you told us Mahinda maama was making us a Chinese colony. And yes, MPs still get their vehicles duty free!
We don't grudge the Greens celebrating their birthday, Green Man, but you must realise that in a few years' time, when you have to go before the people again, you can't be still blaming Mahinda maama saying that the rising cost of living is because of all the loans he took and all the money he wasted.
So, Green Man, as you celebrate the Green party's biblical life span, I hope you will think not only of the next election but of the next generation as well. We do not care if the next government is Green or Blue or a mix of both Blue and Green, so long as the citizens of Paradise do not get marooned!
Yours truly,
Punchi Putha
PS: Much has been said about how independent the judiciary has become after the verdict was delivered on Bharatha's murder. It is indeed true that such a verdict may not have been reached during Mahinda maama's time. I hope the same sense of justice and fairplay will prevail when young Hirunika – who contested from the Greens despite being from the Blue party – goes on trial for allegedly abducting someone. If it does, then 'Yahapaalanaya' would have truly come of age!