The confusing drama behind AG's appointment
View(s):

President Maithripala Sirisena recommended and the Constitutional Council approved on Wednesday the appointment of Jayantha Jayasuriya as the Attorney General (AG). He succeeds Yuvanjan Wijeyatilake who retired in December last year. Suhada Gamlath, Solicitor General who also served a stint as Secretary to the Ministry of Justice, was acting thereafter.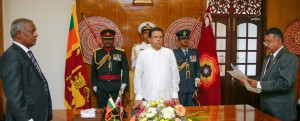 Naming a new AG saw the Constitutional Council (CC) sharply divided. While one section strongly insisted on Mr. Gamlath being made the AG, another formidable group opposed it. One of those who backed him was Sarvodaya Movement leader A.T. Ariyaratne. He said Mr. Gamlath had a two-hour meeting with him and explained the many years of service he had put in. Another was Minister John Seneviratne. Prime Minister Ranil Wickremesinghe who threw his weight strongly on one side, however, insisted that any approval of a successor would have to be unanimous.
In terms of the 19th Amendment to the Constitution, "No person shall be appointed by the President to any Offices specified in the Schedule to this Article (dealing with the Constitutional Council), unless such appointment has been approved by the Council upon a recommendation made to the Council by the President." Such "Offices" included the Attorney General.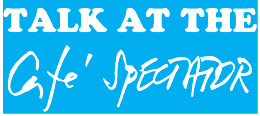 Some confusion over the appointment has been caused after it was found earlier that there were no laid down criteria for the CC to follow in making such appointments. The appointment of Gamini Wijesinghe as Auditor General came in this backdrop. He was not a member of the Auditor General's Department and was the former Director General of Sri Lanka Accounting and Auditing Standards Monitoring Board.
Meanwhile, CC staff had found that there was in fact a criterion laid down for appointments as far back as 2002. A copy of this was hurriedly dispatched to President Sirisena.  Due to some unexplained confusion, the President had responded with three names for the AG's post. They were Suhada Gamlath, Jayantha Jayasuriya (Additional Solicitor General) and Kapila Waidyaratne (Additional Solicitor General).
After a discussion at the CC, Chairman and Speaker Karu Jayasuriya requested President Sirisena to name one person so this nomination could be considered.  It was only thereafter that Mr. Sirisena wrote back nominating Jayantha Jayasuriya as the new Attorney General. Ahead of that, he had a meeting with Premier Wickremesinghe. The decision was unanimous and has been recorded in the CC minutes for Wednesday.
Mr. Gamlath, who had been offered a diplomatic posting, a Government source said, had politely declined the offer. He plans to remain in the AG's Department, according to the source. There was also a suggestion to offer him a Supreme Court seat which is vacant.
---
Double check your reports, please
These are days when cost cutting is leaving hundreds of employees in the British Broadcasting Corporation (BBC) redundant.
This includes some from the BBC's most renowned programmes such as Panorama. Though more redundancies are to get under way, there is one thing which the BBC has continued to retain. That is its credibility though there has been an occasional battering. One of the BBC's cardinal principles is to check a story with two or more sources to ensure accuracy and balance.
At least those in some of the BBC's language services, despite the cost crunch, continue with accurate news reports and well informed commentaries. This is reflected in the BBC's reportage from war-torn areas of West Asia.
However, it is a different story when it comes to the BBC Sinhala service Sandeshaya stringer in Colombo, Azzam Ameen. He tweeted on Monday from London (where he is undergoing two months of training): "Azzam Ameen (@AzzamAmeen) at 1:04 pm on Mon, Feb 08, 2016: Yasara Abeynayake has denied the Sunday Times report which said she was aboard (sic) and expected to be arrested, She says she in Sri Lanka." https://twitter.com/AzzamAmeen/status/696681106020704257?s=03.
The Sunday Times political commentary did say "FCID now wants to arrest Yasara Abeynaike, who had worked as Channel Manager at CSN and is currently abroad. She is described as a one-time girlfriend of Lt Yoshitha Rajapaksa and served a stint at the Sri Lanka High Commission in Sydney. She had previously been employed at Independent Television Network (ITN)….."
If Mr. Ameen had read the report, he had perhaps not understood our account which was in English. It said "now wants to arrest." If he followed the principles of his own organisation to check with two different sources (one being us) we would have gladly enlightened him before he rushed to tweet. For reasons best known to him, he chose instead to simply tweet a denial where he claims our report said Ms. Abeynaike was "aboard" when we reported she was "abroad." One is not too sure whether this was also part of his brief from Sandeshaya.
Now, here is more on this developing story on the Carlton Sports Channel. Ms. Abeynaike has been named by the FCID in periodic reports it submitted to the Magistrate's Court in Kaduwela. Immigration officials were advised, when she was overseas, that she was being sought by the FCID. That was to be a prelude to arrest when she returned. She spoke to FCID detectives upon return and has now agreed to testify to the wrongdoings of those who are now in remand. So there is no arrest!!
---
President advances visit to Germany
President Maithripala Sirisena and a ministerial entourage will leave tomorrow for Germany on a three-day visit. Thereafter, they will visit Austria.
Though originally scheduled to arrive in Berlin on February 23, the date has now been advanced. Among the Ministers accompanying him are Ministers Mangala Samaraweera, Ravi Karunanayake, Malik Samarawickrema, Mahinda Samarasinghe and Faiszer Musthapha. More than ten media personnel are covering the visit.
---
CBK puts Dilan in noodles soup
Former President and now Sri Lanka Freedom Party (SLFP) patron Chandrika Bandaranaike Kumaratunga, is to write to the party hierarchy asking them to take disciplinary action against Minister Dilan Perera.
Minister Perera, addressing a meeting in Hali Ela in the Badulla District, likened Ms. Kumaratunga to a packet of noodles whose expiry date had ended.  He charged that she had sold the SLFP to the United National Party (UNP).
---
Politicos play musical tables at VIP wedding
Political arch-rivals have found a new way of attending functions without coming face-to-face.
This played out clearly at the wedding of Danodhya, daughter of Minister Anura Priyadarshana Yapa at the Balmoral ballroom of Kingsbury Hotel in Colombo on Thursday.
Arriving at 10.50 a.m. was President Maithripala Sirisena. Five minutes later, former Minister Basil Rajapaksa trooped in. They sat at different tables. However, President Sirisena had to move towards the magul poruwa (wedding throne) to pose for photographs. On his way back, he saw Basil and asked "aah!! kohomada" or how are you. He said "it seems you have now started your political campaign." Replied Basil: "I am very busy with legal work. I came here from the Kaduwela Magistrate's Court."
When Sirisena withdrew, Ministers Nimal Siripala de Silva, John Seneviratne and Susil Premajayantha who were at different tables joined Basil. Though they avoided him earlier, they took a cue from the President. The conversation continued.
Coming in thereafter was Prime Minister Ranil Wickremesinghe. As Mr. Sirisena left, the Premier sat near Basil and a conversation ensued. He asked whether Basil had begun political work in the Gampaha District. It was the same reply again – I am busy with legal work.
Half an hour later, former President Mahinda Rajapaksa arrived. He was locked in conversation with Ministers Duminda Dissanayake and Susil Premajayantha about the arrest of his second son, Lieutenant Yoshitha. He said he had just returned from the Kaduwela Magistrate's Courts where bail was denied to him. He charged that the Government was using political power to jail opponents and claimed a new culture was now developing. It was similar to 1970s when political opponents were physically attacked.
As soon as Mr. Rajapaksa left, in walked one-time President Chandrika Bandaranaike Kumaratunga. She spoke with the host Minister Yapa and a few others before departing after lunch.
---
Wimal flies Business Class to Dubai
National Freedom Front leader Wimal Weerawansa was a notable absentee when former President Mahinda Rajapaksa declared open his new political office in Battaramulla on Thursday.
He was headed for Dubai. Weerawansa who is a vociferous champion of socialist policies, however, travelled Business Class on Emirates. So did his spokesperson Mohamed Muzzamil.