Avant Garde, theatre of coarse governance or, how not to govern
An adjournment motion on the Avant Garde floating armoury case as well as the ongoing investigations into cases pertaining to fraud and corruption, was held in Parliament on Wednesday. The motion was moved by JVP MP Anura Kumara Dissanayaka and seconded by TNA MP M.A. Sumanthiran. Following are excerpts of views expressed
View(s):
JVP MP Anura Dissanayaka:
It was the public outcry against growing corruption and the need to punish who are involved in these acts that brought about the change in government.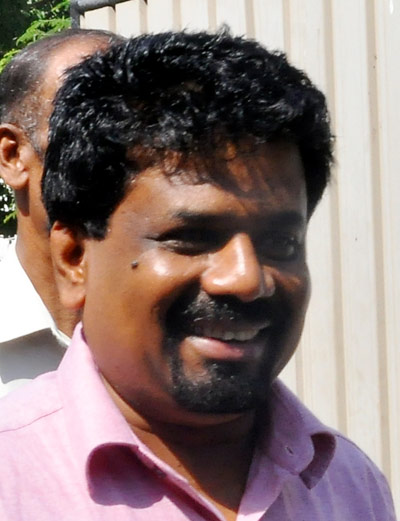 However, since of late, public disquiet is growing as investigations against those engaged in large scale corruption has not been expedited, while serious allegations are also being levelled at those in the present government that they too are involved in corruption.
It is also being perceived that there is political interference into the investigations, especially in the cases involving Avant Garde and the floating armoury.
I propose to this House that immediate action be taken against these corrupt persons and measures taken to punish them.
In the Avant Garde case, Government ministers and officials have intervened to shield those involved. You have started to hide files, intimidate officials, and stifle the investigations. T
he Government that came to power to fight bribery and corruption is today engaged in the same. Today a poor man cannot get medicine in government hospitals and children do not have facilities in the school.
This is the public's money that is squandered. There are deal makers in this Government too.
What is considered the high water mark, the very epitome, of misappropriation and corruption is the Avant Garde case.
Regarding this case there is only a 'B' report at the Galle Magistrate's Court.
The Attorney General (AG) himself said there is no case here. But what really happened with Avant Garde?
This is the most serious financial fraud to ever happen in Sri Lanka. But you are protecting the culprits and repeatedly arresting and releasing ships with weapons.
When I asked in Parliament, "Has the Government issued a permit for the firearms kept in the Galle harbour?" the Prime Minister (PM) clearly said "No".
In the same response, the PM says that "none of the firearms are authorised" and that "a criminal case cannot be filed". This is self-contradictory. Consequently, we can see that the PM's statement in Parliament about Avant Garde is false.
When we were invited to meet Nissanka Senadhipathi of Avant Garde, we clearly said we don't need to. We asked him to tell anything he wants to say, to the CID.
Though, we refused them, they have meetings with the President and mingle and party with ministers. This is utterly shameful.
A significant 42% of our population lives on less than US$ 2 a day. The most rural of our people have to mortgage their paltry items of jewelry in order to buy their children school books or, mortgage their bicycles to buy pesticides for their paddy.
In our country, the Health service is in a sorry state. Kidney patients older than 48 are left to die.
Politicians are in possession of wealth that is way out of proportion. The Pradeshiya Sabha chairman who rode a bicycle, soon comes to possess luxury vehicles and mansions.
Ordinary citizens have not the means to buy food or clothing, or even a pair of slippers. You are playing dice with their money. You will not be able to escape the curse of having amassed public money.
We live for a 70-80 years at the most. We all need Education, Housing, Income, Hobbies, Health facilities and peace of mind.
But in villages, people live and die having only suffered all their lives.
Achieved nothing but misery. These are the people who generate wealth. They work in quarries; they fish in the oceans; they pluck tea. You are stealing the billions they generate. And you protect fraudsters and embezzlers.
That is what has been happening for nearly 30 years. What Parliament must now do is to ensure that all the fraudsters who swindled the common man's money are brought before justice.
We will continue our endeavours till this goal is achieved.
TNA MP M.A. Sumanthiran:
Many of the Government members were nodding their heads when the JVP member spoke, and even when he named some in connection with the case, no one raised any objections.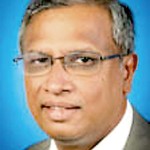 This could mean they are confirming to the country the charges made are true. When the floating armoury was discovered people were aghast.
How come a ship full of lethal weapons is in port and no one in the country knew of it? The PM told the House that none of these weapons were licensed. The country is entitled to know the exact nature of these transactions.
You cannot play hide and seek in this. Like this, there are other cases that have to be investigated. We support the change on several fronts, anti-corruption included, but if this is the way the Government conducts itself, I am afraid this Government won't stand another year.
UNP MP Tilak Marapana:
If I reveal to the House the facts my "client" (Avant Garde Chairman Nissanka Senadhipathi) has revealed to me, a lot of people here may feel ashamed.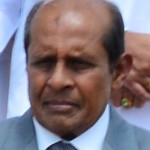 There is a concept of floating armouries in this world. A lot of misconception has been created here because there is little understanding about these floating armouries.
The operations take place according to UN sanctioned laws. It was the Sri Lanka Navy (SLN) that was first entrusted with this operation, but they couldn't do it properly.
Then Rakna Lanka, a 100% Sri Lanka Government (SLG)-owned entity was set up. Weapons from the Defense Ministry were handed over to Rakna Lanka, but even then, the SLN could not do this job properly.
About 200 weapons were lost as a result. Some were found in countries such as Poland, and the UN found out and, after an investigation, it was found that the weapons belonged to the SLG.
They compiled a report that was detrimental to the SLG. At this time, Senadhipathi was also engaged in doing a similar business.
When these weapons were lost, the Defence Ministry asked Senadhipathi to use his contacts and recover the weapons, which he did and recovered about half of them.
You all are slandering this man calling him a rouge and the biggest fraud this side of the Suez Canal, while not allowing me to speak for him.
This ship is in the Galle Port since October 2014. It's difficult to believe the police did not see it before. Every weapon in the ship was properly accounted for, and they all belong to Rakna Lanka, while some belong to foreign companies.
It's true this ship has to be in international waters. It was brought to the Port due to bad weather with permission from the Defence Ministry to do so.
There was also a need to change the ship, as it was in a bad condition, and it had permission to be brought into port. The AG examined the reports by the CID and the FCID, and said there is no room for charges to be brought against Avant Garde under the Firearms Ordnance or the Prevention of Terrorism Act (PTA).
Like how the police raided Millennium City in 2002 to score some points, they raided this too in a similar manner. If there is really a fraud in this, after eight months of this, why cannot it be proved? The PM has said these weapons had no licences.
Why do you need a licence when these weapons belong to the Government?
UNP MP Ranjan Ramanayaka:
Even though I am in the Government, I must commend the JVP Leader for his speech on behalf of the people. We all know that all offences under the Firearms Ordinance are non-bailable offences, but here is a floating armoury against which no action has been taken.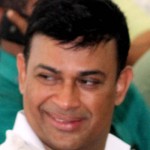 I maybe in trouble with my Party for saying these things, but I speak on behalf of the people who voted for me. In my position, all those connected with Avant Garde have committed offences under the Firearms Ordinance.
Why cannot we summon the AG to Parliament? Why are these cases not being expedited. There are many allegations that Nissanka Senadhipathi has bought over many people.
Where was he 15 years ago? In 1995, he had a security firm with 10 people. How did he come to make billions and own ships? There are MPs, Ministers and Deputy Ministers, State Ministers, former Defence Secretaries, Media institutions and Media personnel connected to him.
To hide his sins, today he his putting big advertisements about his social services. We came to power promising to catch and punish these corrupt persons.
People are watching us. Now, instead of catching these thieves, they are paying those who come to catch them.
They are giving money to political parties and giving money to Ministers. Paying a few millions is not difficult for these thieves. It is regrettable.
Today people are disillusioned with this Government. The bitter truth is that there are many in this Parliament who have taken money from Senadhipathi and partied with him.
JHU MP Champika Ranawaka:
The issue of corruption is one that has been confronting this country for many years now. In the January mandate and the August mandate, people voted for change in attitudes and to stop corruption.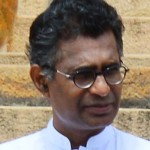 There is high-tech corruption today. Billions have been swindled by manipulating technology. Not only the State sector, the private sector and others have been swallowed up by this.
Stern punishment is needed to stop these culprits. The time to stop this by advising or preaching is long gone. Some of them have found loopholes in the law, not only to avoid arrest, but also to escape the legal net once they are caught for corruption.
It is very unfortunate. In cases such as the Avant Garde case and the RADA case, we can see this happening. The Avant Garde case was under discussion during the elections in January.
There were enough weapons recovered to bring about a change in government or for a military coup. These are offences under both the Firearms Ordinance and the PTA.
There are military personnel who have been charged for selling their weapons, but so far we have failed to prosecute anyone for having such large stocks of weapons.
This has led to people's perception that the law does not apply to influential sections in our country. What will happen when people lose faith in the legal system. Then people will look for extrajudicial means.
This is a country which has had enough and more insurrections. It is our responsibility to act in a manner so they are not repeated.
Then there is the RADA case. Today, even though the Avant Garde case is discussed, there is hesitation to discuss the RADA case, as those involved are influential and have media power.
In this case, it is clear that a method was formulated to covertly send money to the LTTE. RADA was set up under Tiran Alles, and through contacts with LTTE intelligence chief at the time, Emil Kanthan, money was transferred to build 1,200 houses in the north.
Rs 800 million of State funds was transferred to three bogus companies. Not a single house was built. They were BMK Holdings, Everest Civil Engineering and GS Builders.
When the remaining employees were interviewed by police they confirmed Rs 125 million was deposited in the account of Tiran Alles. And, even though some of those connected were arrested, Tiran Alles was not taken into custody.
This clearly shows that the law is applied in a different manner when it comes to people such as Nissanka Senadhipathi and Tiran Alles.
If people are to have faith in the legal system, the law has to be applied equally to everyone. I know that, when I say these things, tomorrow Tiran Alles will use his media institutions, social media etc. and level all kinds of allegations against me.
We do not speak fearing such attacks. The cases against such people should be heard at the venues where our propel were massacred by the LTTE.
They will never be able to escape the wrath of the people even if they escape the law. This government has a massive responsibility to take action against corruption, as people voted with the expectation that it would happen. We still believe the President and the PM will ensure justice will be done.
Gamini Jayawickrema Perera:
This is a very important day in Parliament, because we are discussing corruption in a company that deals with weapons. Power is not eternal. We must remember that.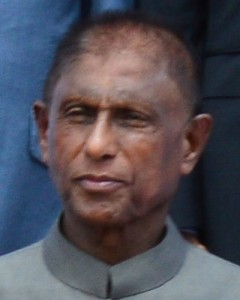 Those who have broken the law will not have salvation. That is what happened on January 8. Those who looted the country were punished.
The law must apply equally, whatever side they are on, if they are involved in corruption and fraud.  That is why independent commissions were set up. We don't approve of politics of revenge, but those involved in wrongdoing must be punished.
Avant Garde Chairman is from Katugampola. I have not met him. His father was a Grama Sevaka Niladhari. If something illegal has been done, those culprits must be punished.
We cannot allow a State to function within a State. When I was engaged in the presidential election campaign, a Major attached to Avant Garde, who lives close to my house, was operating in the area.
I received information that he was there with a group with weapons, and I informed the police, but they did not act. Then I informed the Elections Commissioner.
They disappeared when the election officials came. Such things did happen with the weapons. The rights of the people must be protected.
As the people's representatives, we are here to serve the people. We must not forget that. We can lose these positions anytime.