In diplomatic Sinhala, German delegate stops media quarrel
View(s):

German Foreign Minister Frank-Walter Steinmeier, on a visit to Sri Lanka this week, did not know that a member of his entourage was going that extra mile to do public relations. For talks with his Sri Lankan counterpart, the German visitor was due to arrive at the Foreign Ministry. The media were asked to come early and be on hand for a statement to be made by the two foreign ministers.

Unlike their print counterparts, those in the electronic media had to do a lot of ground work. They were busy setting up their cameras and sound. It is then that some strong words were exchanged between two electronic types. One argued that he had to listen to the simultaneous translation and had to wire his system so he could listen in. The other began to counter the remarks and an argument began.

Just then, a member of the delegation walked in. There was stunning silence when the German delegate remarked Kalabala venna oney nehe. Nishabbda wenna. (Do not panic. Remain silent). Years ago, in the same Foreign Ministry building at Republic Square in Colombo Fort, there was a similar incident that provoked laughter. That was when a Chinese diplomat called on a Director at the Ministry. As they chatted, the Director asked his office assistant to bring two cups of tea for them. He said in Sinhala Meyata Diyawediya thinawada danney nehe. Seeni venama genda. (We don't know if he has diabetes; so bring the sugar separately). After the official talks, the Chinese diplomat gave the parting shot; in impeccable Sinhala. He said mahatmaya, mata diyawadeiyawa nan naa" (Sir, I don't have diabetes).

The diplomat had learnt Sinhala at a Sri Lankan university before joining his diplomatic mission, a practice that has been followed by Chinese and some Japanese diplomats. One of them (Japanese) walked into a handicrafts store near Liberty Plaza. As he walked in, the owner shouted to his staff "Gaana vedikarala kiyanna". Quote higher prices for him. The Japanese diplomat replied in Sinhala "Gaana Vedikarala kivvoth mama mey kadeng badu ganney nehe" or if you quote me higher prices I will not buy anything from this shop. An embarrassed owner apologised.

In what seemed unusual, Foreign Minister Steinmeier was hosted to dinner by Minister Samaraweera at the Foreign Ministry itself. The former Republic Square had an excellent canteen in its formative years only to go to rack and ruin later. Among those who took part were TNA leader Rajavarothayam Sampanthan, Rehabilitation Minister D.M. Swaminathan and Finance Minister Ravi Karunanayake.
---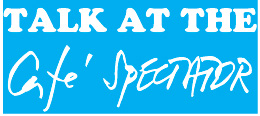 Minister bites hard at the zoo
In the past weeks, the electronic media were full of footage on how Ministers and their Deputies reported for work for the first day in their air-conditioned offices. Families and friends stood behind as they studiously signed a document at an auspicious time.
It was the next phase now — making official visits to different institutions which came under their purview. That was also followed by the usual fanfare.
One such visit to the Zoological Gardens in Dehiwala was by Gamini Jayawickrema Perera, the Minister of Wildlife.
At the zoo, he made some critical remarks about its unhealthy state. At one point he said that the previous regime had done things unplanned and he wanted to find out whether elephants had been exchanged for 'gerandiyas' (rat snakes).
When the officials presented the minister with some fruits he wanted to know whether they were from the stocks meant for the animals.
Also, when one of the officers went on to say that the Director of the Zoo was happy to see that the minister was making a visit, Minister Perera cut him short and asked, "were you paid to do that"'. (See related story on Page 16)
---
Lanka an issue for Canada's poll next month
As Canada goes to the polls on October 15, the votes of the Tamil community in that country are being wooed by rival parties.
This week, Foreign Minister Robert Nicholson said that a re-elected Conservative government would continue to lead the world in its support for peace and reconciliation in Sri Lanka. He said in a statement:
"In 2013, Prime Minister Stephen Harper held firm on the dubious record of the Rajapaksa regime by boycotting the 23rd Commonwealth Heads of Government Meeting in Colombo, Sri Lanka. The Rajapaksa regime's atrocities continued in defiance of the recommendations from the UN Secretary General's Panel of Experts on Accountability, including calls for an independent international investigation into alleged crimes.
"Recently, the UN Office of the High Commissioner for Human Rights confirmed this disturbing treatment of Sri Lankan Tamils, cataloguing a record of mass murder amounting to genocide, torture, extrajudicial killings, sexual violence, property seizure and other potential war crimes.
"With a re-elected Conservative government, Canada will continue its strong and unequivocal support of Sri Lankans as they pursue peace and reconciliation."A re-elected Conservative government will call for and invest in international efforts that are essential in providing Sri Lankans confidence in the independence and impartiality of the difficult process that lies ahead……."
---
CID to question Shiranthi
Criminal Investigation Department (CID) detectives are to record a statement from Shiranthi Rajapaksa, wife of former President Mahinda Rajapaksa.
Police sources said that the probe was related to her Siriliya Foundation, a non-governmental organisation.
The foundation is said to have obtained a Defender Jeep from the Sri Lanka Red Cross. This vehicle is alleged to have been used in the reported murder of ruggerite Wasim Thajudeen.
---
Electronic data storage for sleuths
Ministers have approved a "Systems Automation Project" for the country's premier intelligence arm, the State Intelligence Service (SIS).
The project entails the supply, delivery, installation and commissioning of information technology (IT) hardware, software and networking infrastructure for an electronic data storage system for SIS.
---
Wigneswaran repeats what Pillayan said
The Unemployed Graduates Association of the Northern Province, comprising those who are still seeking employment in government sector years after graduation, staged a protest in front of the Northern Provincial Council (NPC) office in Kaithady this week.
Taking a break from the council sittings, Chief Minister C. V. Wigneswaran and his ministers met them.
One of the graduates noted, "Those days you used to tell us that the Central Government was authoritarian and not supportive of the NPC. Now your party is having an "indirect" partnership with the UNP-led Government. Why can't you push for our appointments?"
They demanded an answer. Struggling to console them, the Chief Minister said he could not even appoint a peon, echoing the words of former Eastern Province Chief Minister Sivanesathurai Chandrakanthan alias Pillayan.