Shocking sky-high extravagance: Rajapaksas' billion-rupee travel bills
View(s):

Eye-watering amounts of public money have been splurged on former President Mahinda Rajapaksa's visits abroad, documents obtained by the Sunday Times show.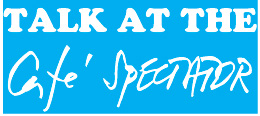 Between 2012 and 2014, the Presidential Secretariat spent Rs. 2,344,228,641.68 (more than Rs. 2 billion) on expenses incurred by Mr. Rajapaksa and his various delegations. The money was routed through the Ministry of Foreign Affairs to foreign missions for settlement of bills.
We analysed a breakdown of the 2014 figures. That year alone, Rs. 643,250,689.84 was exhausted on Mr. Rajapaksa, former First Lady Shiranthi Rajapaksa and their delegations. The bulk of this went towards foreign travel. But it includes items such as "Contribution Student Event at North Dakota University" (Rs. 264,000) and "Payment of Consultancy 2013″ (Rs. 46,732,602.00).
Additionally, SriLankan Airlines has billed the former President's office Rs. 305,004,031 in 2014. That is a grand total of Rs. 948,254,720.84 or nearly Rs. 1000 million in 2014 alone.
The figure would rise considerably if the cost of chartering a SriLankan Airlines A340 aircraft for Mr. Rajapaksa's visit to the 2014 UN General Assembly is included. However, that information was not immediately available.
Curiously, official expense accounts show that money also went towards the purchase of camera equipment on two occasions. Equipment to the amount of Rs 5,280,000.00 was bought in 2014 in New York. Another Rs. 9,119,141.39 was spent on camera equipment in Singapore. It is not known whether these were acquired for official or personal use.
In October 2014, Rs 67,722,245.34 was spent on a visit to the Vatican, Rome and Milan in Italy. Separately, the President's office has been billed Rs. 44,195,550 for his A340 ride to Rome and Malpensa. This fee has not yet been settled with the airline. The grand total of that junket was Rs 111,917,795.34 or more than Rs. 100 million from State coffers for a mere three-day journey.
The amount spent in September 2014 for Mr. Rajapaksa's visit to New York for the UN General Assembly is stated as Rs. 127,052,113.52 (excluding the fee for the aircraft). Costs of Rs. 5,724,005.61 were incurred even on a flying visit to Abu Dhabi in January 2014.
Time spent by Mr. Rajapaksa and his delegations in transit also cost the Ministry a pretty penny. For instance, Rs. 5,076,427.90 is mentioned as "Allocation for H.E. the President visit to Bolivia-transit". Another Rs. 5,687,789.58 is mentioned under "Additional Allocation for H.E. the President and delegation transit in Dubai".
A trip by Mr. Rajapaksa's youngest son, Rohitha, to Japan in 2014 has cost Rs. 2,086,000.00. He did not hold official position in the administration. The former President even used public funds (and a chartered SriLankan Airlines A340 Airbus) for his private visit to Tirupati, India, in December 2014. Not long after calling a snap presidential election, he flew there to offer prayers at the famous Lord Venkateswara Temple.
The cost for the flight was Rs. 3,916,836. The bill remains unsettled. He also used up Rs. 4,457,625.00 from State coffers — a total of Rs. 12,291,297. He lost his reelection bid not long afterwards.
---
UN financially supporting domestic mechanism
A leaked United Nations document over reconciliation efforts in Sri Lanka, , was raised at the United Nations noon news briefing, following a programme on Britain's Channel 4. Here are excerpts from a report in the New York-based Inner City Press:
"Inner City Press: yesterday I'd asked you about Sri Lanka and this memo that's emerged where the UN appears to be working for a purely national mechanism. And the foreign ministry spokesman there has spoken today about Mr. Feltman's trip and has mentioned the Peacebuilding Fund. So I wanted to ask you more specifically, is Mr. Taranco and the Peacebuilding Fund considering funding a purely national accountability mechanism in Sri Lanka contrary to what's been said here and to the Human Rights Council report that's due in September?
"Spokesman Dujarric: I think what I can tell you is that the UN supports the Government and the people of Sri Lanka and their efforts to advance reconciliation and accountability as evidenced by commitments made by the Secretary General and during the Under-Secretary-General's recent visit – Feltman's recent visit to Sri Lanka. In this regard, we're exploring provision of a broad package of technical and financial assistance at the request of the Chief Minister, also including the support of the Northern Province to bolster citizen confidence in the peace process. What is currently under discussion for support by the Peacebuilding Fund are initiatives to advance the process of reconciliation in Sri Lanka by resettlement of internally displaced persons, national reconciliation, strengthening human rights mechanism, and ending impunity. The UN support is always based on the basis of inclusive and participatory consultations with all key stakeholders. And my understanding is that already $1 million have been dispersed to support resettlement and integration initiatives for the remaining internally displaced people in the north and east on land that's been… on seized land that have been returned by the Government. For the rest, we continue to consult with the Government of Sri Lanka and the Northern Provincial Council and all key stakeholders to finalize the UN support.
"Inner City Press: Are you saying this Peacebuilding Fund support is not for an accountability mechanism that would be entirely national, which is the one denounced by the Tamil group that you mentioned?
"Spokesman: You know, I think the… whether there should be domestic or international process, the… I think what we are looking at is obviously implementing projects both with the support of the Government and the Northern Provincial Council. If I have more, I will share it with you.
"Inner City Press: What about an international mechanism?
"Spokesman: I think, you know, whether it's domestic or international, that will need to be determined. We are obviously awaiting the High Commissioner's report and recommendations to make that decision.
"Inner City Press: This has to do with the UN's engagement on the issue of Sri Lanka. There's been a… Channel 4 has published what they say is a leaked UN document in which it appears that the UN is preparing to give its blessing to an entirely national accountability mechanism that would involve the National Provincial… according to the document, Northern Provincial Council, Tamil, which they deny that they ever saw it. They say it's an outrage and would be a… a… kind of selling out the Human Rights Council and any international mechanism. I wanted to know, since I saw the pictures of Mr. [Jeffrey] Feltman meeting with that group and that there was a lot of discussions of documents going back and forth, is the document referred to by Channel 4 a document that Mr. Feltman had?
"Spokesman: Let me see… I don't have any language on that with me here."
---
President meets UPFA leaders; Dilan wanted a louder Jayawewa
"Jayawewa" chanted President Maithripala Sirisena when UPFA leaders called on him with their manifesto for the August 17 parliamentary elections. It was former Minister Dilan Perera who responded. "Thava tikkak haieng kiyanna" or say it a little louder, he urged.
This time Mr. Sirisena said "Jayawewa" in a loud voice. It was welcomed with clapping all round by those present. It is only thereafter that the visitors sat down with him for a breakfast of kiribath (milk rice) and accompaniments. No hoppers, though.
Among those in the group were UPFA General Secretary Susil Premajayantha, SLFP General Secretary Anura Priyadarshana Yapa, MEP leader Dinesh Gunawardena, Communist Party leader D.E.W. Gunasekera, Lanka Sama Samaja Party leader Tissa Vitharana, Democratic People's Congress leader Praba Ganesan and A.H.M. Fowzie.
The move to hold a meeting of the Central Committee of the Sri Lanka Freedom Party (SLFP) last Thursday was called off. A court injunction to prevent such a meeting extended till August 7. Fears still lingered that at such a meeting there was still a possibility of a resolution being moved calling for Mahinda Rajapaksa being named the Prime Ministerial candidate.
Another item that was to be on the agenda had been resolved during the breakfast meeting with the President who is the leader of the SLFP. He had agreed to sack from the party Arjuna Ranatunga, Hirunika Premachandra, Rajitha Senaratne and M.K.A.D.S. Gunawardena.
After the meeting, the UPFA leaders gathered at No 30 Sir Marcus Fernando Mawatha, Colombo 7, which is the office of the Leader of the Opposition, to plan out the distribution of the manifesto. Later, at a meeting at Pedris Park, Mr. Premjayantha formally presented a copy of the manifesto to Mahinda Rajapaksa at the auspicious hour of 10.01 a.m.
---
You can't have more, sir
What they called the unkindest cut in uniformed circles came from a bureaucrat in the Ministry of Defence.
A top uniformed man who dealt with pay and records had been politely checking whether the pay rise announced by Finance Minister Ravi Karunanayake applied to them too.
The bureaucrat was infuriated when he learnt of it. So orders went out that the unfortunate uniformed man should be shifted out elsewhere. No Oliver Twist's asking; "please can we have some more" is to be tolerated at the MoD. What a twist.
---
Ministers removed by Info Dept.
The official website of the Government's own Department of Information – news.lk – does not seem to recognise that there are ministers now. That is with the dissolution of Parliament and a caretaker Government taking office.
Just last week it had an account of the Ministry of Finance where it referred to Ravi Karunanayake as the "former Minister."
Commando colonel removed; new guidelines for military vehicles. Army Commander Chrisanthe de Silva has set a series of new guidelines on the use of vehicles to be followed by those in the ranks of Brigadier and above.
These officers have been debarred from using civilian number plates on their official and escort vehicles. In addition, once they reach their residences, the officers have been told that the vehicles should return to the nearest Army Camp. If such a camp was not closer, he has said, they should be parked at the nearest Police Station.
The new rulings come after three soldiers with a pistol were arrested by the Mirihana Police. It transpired that the soldiers have been travelling in a vehicle that has been seized from the Liberation Tigers of Tamil Eelam (LTTE) and carried civilian number plates which were not valid. The pistol, it turned out, was the official weapon issued to Major General Prasanna Silva.
The Army Commander has removed Maj. Gen. Silva from his post as the Colonel Commandant of the Commando Regiment. This is after an investigation confirmed that the pistol was an official weapon issued to Maj. Gen. Silva and in terms of the law it could not be carried by any other person.
Investigations are now under way by the Ministry of Defence on the use of vehicles seized from the LTTE. "The procedure," in terms of the Prevention of Terrorism Act, was for the vehicles to be handed over to the Department of Motor Traffic for registration and return.
Another instance that has come to light is how a new Prado SUV used by slain Tiger guerrilla leader Velupillai Prabhakaran was being used by another top officer.