Dancing to the rhythms of The Past
View(s):

What happens with our memories, what happens to those who still remember when their physical places are destroyed?  The Past, a critically-acclaimed dance production by Constanza Macras/Dorky Park and Oscar Bianchi, after touring South Asia with performances in Bangalore (at the Attakkalari Biennale) and Chennai, arrives in Colombo to share with local audiences one night of magic in dance and music. Presented in Sri Lanka by the Goethe-Institut, The Past will be performed on Sunday, February 15 at 7 p.m. at the Musaeus College Auditorium (35, Barnes Place, Colombo 7).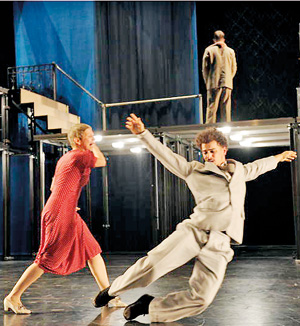 Choreographed by one of the international dance world's favourites – Constanza Macras, the journey of The Past began when Macras went to the city of Dresden and talked to eyewitnesses who remember a city that no longer exists in the same form today, and recounted the Dresden bombing of 1945. Rooted in a city and its histories, in a landscape of war and what comes after, in a situation of survival and change, in remembrance and forgetting, the performance explores (and explodes) the art of memory or ars memoriae: memories that are particularly strongly associated with physical locations, rooms and architecture.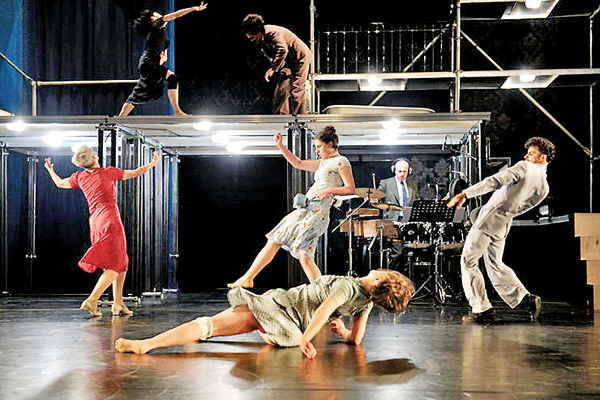 The Past is a collaborative work with Swiss/ Italian composer Oscar Bianchi, who composed the music score that delves into collective and individual memory. The Past explores the architectural sense of place as narrative instruments of our history – in the rewriting of history, for overcoming the wounds of the past, and for understanding contemporary events (personal and global) as part of a constant cycle that we experience as the passing of time.
Constanza Macras was born in Argentina, where she studied dance. In 1997, she founded her own first company Tamagotchi Y2K. In 2003 Constanza Macras/ DorkyPark was created by Macras and dramaturge Carmen Mehnert. The company integrates dancers, actors and musicians with performers that range from 4 to 72 years old, combining text, live music, dance and video.
In 2008 Macras received the Goethe Institut Award for an outstanding German production for her piece Hell On Earth. In 2010 she was awarded with the Arts at MIT (Massachusetts Institute of Technology) William L. Abramowitz Residency. In the same year she was awarded the national German theatre-prize Der Faust for best choreography for the piece Megalopolis and was invited in 2013 as the first woman to direct the prestigious L'Ecole des Maîtres workshops in Italy, Portugal, Belgium and France.
Constanza Macras/DorkyPark has toured in Korea, Japan, India, Indonesia, Argentina, Brazil, Chile, Colombia, South Africa, Egypt, Lebanon, Palestine, the United States and been invited to various European venues and festivals like Festival d'Avignon in France and Aarhus Festival in Denmark.  Composer Oscar Bianchi's music is performed by prestigious ensembles and orchestras such as the Gewandhaus Leipzig, Orchestre Philarmonique de Radio France, Deutsche Symphonie Orchester, Ensemble Modern, Klangforum. After studying at Milan Conservatory, he furthered his education at IRCAM in Paris, and at Columbia University in New York. He's been artist in residence at the DAAD Kunstlerprogramm Berlin and Pro-Helvetia Warsaw and Johannesburg.
Tickets for the performance are available at the Goethe-Institut, Colombo.