Home » Magazine » TV Times
TV Times

The last few months have seen Prhlad Prana Cave frequenting the Bandaranaike International Airport. It was redently that he flew back home after a month long stay in the island, having made another trip earlier in June last year. Prhlad is the chairman of the Survival Reggae Clubs of Sri Lanka and Australia. When he [...]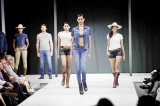 Long Island Clothing Company (LiCC Jeans), a trendsetter in the Sri Lankan fashion industry is one of the most widespread and contemporary denim ware brands in Sri Lanka. Attesting to the excellence that they have achieved so far, LiCC Jeans—Hirdaramani Group's own brand—was recently awarded the prestigious "Global Commerce Excellence Awards 2014". The Awards, organized in [...]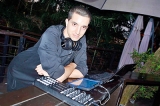 Popular 7° North at Cinnamon Lakeside the restaurant and bar will be paying a special tribute to a Spanish classic with the launch of 'Paella Night' every Friday, . An expert on paella, master Chef cum DJ Blas Sorreno will come alive on every Friday from 11.00pm to rock the scene at 7° North. Paella is [...]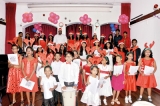 Alliance Française DE COLOMBO celebrated Christmas Carols 2014 in its auditorium amidst a large gathering of its Students, Parents and Members.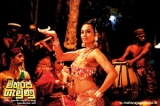 Jayantha Chandrasiri's newest film 'Maharaja Dutugemunu', a cinematic creation woven around the life story of King Dutugemunu will be released from January 23 at EAP circuit cinemas around the country.  Scripted by Jayantha himself, the film is produced by Dr. Gunapala Ratnasekara for Sipvin films. The massive cast of the film includes Uddika Premarathna, Jackson [...]

The year 2015 is going to be a cinematically significant year for Sri Lanka as a number of much awaited films are to be released during this year. Some of these films were made years ago but were waiting in the line due to various reasons.  Among them are Satyajith Maitipe's 'Boradiya Pokuna' which has [...]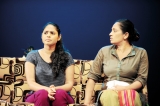 Rajitha Dissanayake's latest play 'Siriwardane Pawla' (Siriwardane Family) will premiere at the Lionel Wendt Theatre on January 23 and 24 at 7.00 pm.  'Siriwardane Pawla' revolves around a young man who tries to become a popular star by competing in a TV reality show. The young man, Supun, and his family, consider this stardom to [...]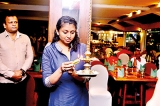 'Kaala Nadee Gala Basi', Norbert Ayagama's maiden award winning novel revolving around colonial Sri Lanka is to be made into a teleplay by award winning teledrama director Ananda Abeynayake soon.  The Muhurath ceremony for the teledrama was held recently and the shooting is to be started soon. The story revolves around Sadiris who leaves his [...]
'Maname' and 'Sinhabahu', two outstanding theatrical productions of Prof. Ediriweera Sarathchandra will be statged on January 17 and 18 at 3.30 pm and 7 pm at the Lionel Wendt theatre, Colombo 7. All seats are box planed and tickets available at the theatre and the theatre shows are organised by Jude Srimal.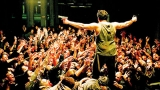 French drama 'La vie rêvée des anges' directed by Erick Zonca will be screened at 3 pm on January 20 and at 6.30 pm on January 21 at Alliance Francaise de Colombo. Isa, twenty, vagrant with only a luggage backpack with a "philosophical composure to face tough eventualities " goes from town to town in search [...]

The latest addition to Kandy's fast growing hospitality industry Grand Kandyan Hotel (GKH) is the perfect haven for those with time to explore Kandyan warmth hospitality and diverse cultures.  Located in the heart of the City off Lady Gordon's Drive, the GKH was declared open by the President Rajapaksa on October 9. GKH is just ten [...]