Dirty linen from foreign affairs held up, for now
By Chandani Kirinde, Lobby Correspondent
View(s):
On two consecutive days this week in Parliament, JVP's Parliamentary Group Leader MP Anura Dissanayake was prevented from raising a question in Parliament regarding the altercation between Sri Lanka's former High Commissioner to London, Dr Chris Nonis and External Affairs Ministry Monitoring MP Sajin Vaas Gunawardena, late last month in New York.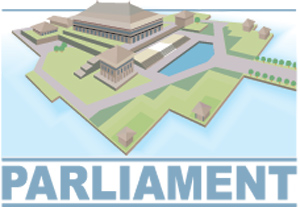 Deputy Speaker Chandima Weerakkody initially refused to allow the JVP MP to raise the issue, stating that it referred to the conduct of a fellow Parliamentarian, and hence, could not be raised under the relevant Standing Order. However, on Friday, when another attempt was made to raise the same issue by amending the statement, leaving out any reference to a MP, this too was disallowed.
The Deputy Speaker who was presiding for Speaker Chamal Rajapaksa, who is abroad, said that the statement under 23/2 of Standing Orders, only allows for "a matter of public importance" to be asked, and said, "if any reference to an MP is being made, it should be brought through a substantive motion introduced to the House."
The ploy put the matter to rest for the time being, but is likely to surface in the weeks ahead, as the Government gets ready to present its Budget for 2015 later this month. The workings of the External Affairs Ministry, no doubt, will come in for closer scrutiny during the Committee stage debate of the Budget, now scheduled for November 3 to 24.
Dates for the debate on the Appropriation Bill were finalised during Friday's Party leaders meeting, where it was decided that, after President Mahinda Rajapaksa presents the Budget to Parliament on October 24, the second reading of the Bill will be held from October 25 to November 1. The Committee Stage debate beginning thereafter.
Meanwhile, UNP MP Wijedasa Rajapaksha was prevented from introducing a Private Member's Motion to the House on Friday, to amend the National Authority on Tobacco and Alcohol Bill, so as to enable pictorial warnings on the harmful effects of smoking, to cover 80 per cent of a packet of cigarettes.
When Mr Rajapaksha presented the Bill on Friday, Chief Government Whip Minister Dinesh Gunawardena said the Government is opposed to the Bill and would not accept it.
A vote was called for by Minister Gunawardena, so as to decide the fate of the Bill, but on a day when Parliament attendance was very poor, the Government managed to have the Bill shelved, with 27 voting against its tabling in the House, as opposed to 13 Opposition legislators supporting it.
The Government also got approval this week to amend the Municipal Council Ordinance, the Urban Council Ordinance and the Pradeshiya Sabha Act, to enable heads of local authorities to stay in office, even if their budgets are defeated on two successive occasions. Under the previous law, the heads of these bodies had to step down if their annual budgets were defeated twice.