EAM stands firm defending the indefensible with irrelevance
By Chandani Kirinde,our Lobby Correspondent
View(s):
The External Affairs Ministry (EAM) has become one of the most discussed ministries in Parliament in recent months, with the many mess-ups providing enough fodder for Opposition legislators to take the Government to task. However, equally consistent has been the manner in which its Minister G.L. Peiris has managed to sidestep issues of concerns raised time and again in the House.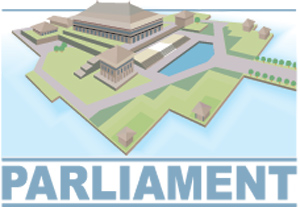 This week, for example, instead of explaining why Sri Lanka's overseas missions are flooded with political appointees or, addressing issues raised concerning financial misappropriations by officials or, abuse of diplomatic privileges, Minister Peiris decided to fall back on his favourite defence mechanism, also the favourite of the ruling Party, playing the "patriot" versus "traitor" card, defending blatant blunderings within his Ministry, in the name of defending the country and its people.
The EAM was the subject of discussion in the House by way of an adjournment motion moved by JVP MP Anura Dissanayaka on Wednesday. One issue he raised was of the large number of political appointees sent to Sri Lanka's overseas missions, not only as heads of missions, but to various other positions. "Sri Lanka's overseas missions are beginning to look like branch offices of the Sri Lanka Freedom Party," Mr Dissanayaka said, and he was not exaggerating. Going by the list of names he presented to the House, it was clear that offspring, siblings, spouses and friends of politicians from the ruling party are ruling the roost in many of the stations considered plum postings by the diplomatic service.
But having listened attentively to all these and numerous other allegations made by Opposition legislators, Minister Peiris chose to completely ignore them in his reply, but defended the new friendships that Sri Lanka has cultivated abroad, particularly in the African continent. "Some Opposition MPs spoke with ridicule at African countries. That is the colonial mentality," he said. The Minister also reiterated Government's position regarding moves to hold an international inquiry for alleged human rights violations during the war. "Leave alone three, even if 30 resolutions are brought against Sri Lanka, the Government would not change its stance on this issue. We will face these challenges courageously," he said rather valiantly.
All well and good, but however noble this stance sounds, like several other MPs pointed out, had Minister Peiris and his officials better handled relations with our "old" friends, without rushing to make "new" friends, Sri Lanka would have not come under international scrutiny of this nature, and not have had the Sword of Damocles hanging over its head by way of international involvement in the country's internal affairs to this extent. "What the International Community wanted was a domestic mechanism to address concerns regarding human rights, but because the Government failed to do this after repeated requests, our country is being subject to this kind of international pressure," said UNP Kandy District MP Lakshman Kiriella who seconded the motion.
Several other Opposition legislators warned of an impending danger to the country in this regard. "I fear we are heading for a disaster, as we have failed to handle our foreign policy wisely. Get rid of the henchmen who are dictating foreign policy, and allow able officials to handle foreign affairs," urged UNP Hambantota District MP.
Government members who spoke did not see anything wrong with the manner in which Minister Peiris was handling foreign affairs. "We have a new network of friends in the world and this is good for our country," said Minister Felix Perera.
While Government legislators maybe impressed with the way foreign relations are being handled, the recent embarrassment caused vis-a-vis the official Defence Ministry website article ridiculing Indian Prime Minister Narendra Modi and Tamil Nadu Chief Minister Jayalalithaa, which irked the Indian government, is just one example that all is not running smoothly within the EAM.
The Minister, of course, brushed aside the incident, saying it did not have any long term repercussions on Indo-Lanka relations. but given the volatility of relations between the two countries, it is not something that can be so lightly dismissed. But then, that has been the attitude of the present Government, not only on issues concerning foreign affairs, but also others. Ignore them and soon they will be forgotten. It's worked well where domestic matters are concerned, but it seems that those in the international community, whom the Government has rubbed the wrong way, are in no hurry to forget.