Monk preaches politics at Temple Trees bana
View(s):
It was no doubt a sensitive task for Presidential Security Division men who were on duty when the regular bana preaching on Navam Poya last Friday at 'Temple Trees' ended. As the event ended, a Buddhist monk who was at the ceremony had pushed his way walking ahead before devotees left the special hall. That is where bana is chanted every Poya Day.
Standing at the entrance, he began distributing a leaflet to every devotee present. The monk was soon identified as Venerable Galagama Dhammarasi Thera. The leaflet said he was contesting the Western Provincial Council polls from the Colombo District on the UPFA ticket and urged devotees to cast their votes for him. He asked them to remember that his number for preferential votes was 19.
Men of the PSD were unable to decide whether they should put a stop to the candidate's distribution of polls material or not. As they waited, Ven. Dhammasiri had exhausted his stock of propaganda material.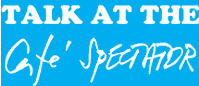 Ranga red-faced after brief chat with President
One time news anchor man Sri Ranga, who won the Nuwara Eliya District on the United National Party ticket and is now supporting the Government, alighted from the Presidential limousine but looked red faced.  Did he fail to win endorsements from President Mahinda Rajapaksa for some papers he brought in a file? Or so, some of the eyewitnesses thought.
The scene played out when the President went to Fathima Muslim Vidyalaya at Bandaranaike Mawatha in Colombo to declare open a three-storeyed building complex donated by philanthropist Refai Hadjiar. Ranga was seen hovering around the school precincts until the ceremony was over. When he approached President Rajapaksa he had almost entered his limousine. Ranga was asked to get in. Moments later, witnesses saw a red-faced Mr. Ranga alighting from the car with file in hand. Something had gone wrong.
EPDP sand castle crumbles
Has a cash crunch hit the Eelam People's Democratic Party (EPDP) led by Minister Douglas Devananda? The non-payment of allowances for some 100 cadres, sources in Jaffna say, has led to them deserting ranks. They have found employment in textile shops, bakeries, restaurants and barber saloons. Seven party sub offices located in outlying islands off the Jaffna peninsula have been shut down. Even the main office located at Shridhar Cinema in Stanley Road, Jaffna has been closed. In the Bambalapitiya ward of Colombo, a private house owned by Minister Devananda and used for party activity has been sold. Also up for sale is the party office located at Park Road, in Colombo's Narahenpita area.
One of the main sources of revenue for the party has been sand mining. However, a court order — and the entry of the Northern Province Provincial Council — has stopped such activity.
Hindu thinks India likely to vote against Lanka
India is most likely to vote against Sri Lanka when its human rights record comes up for evaluation before the United Nations Human Rights Council in March, according to a senior official who did not want to be named, The Hindu newspaper reported yesterday.
The report in the Chennai based newspaper said: "Sri Lanka had an opportunity to highlight elections to the Tamil-majority Northern Province as one concrete attempt at political reconciliation. But Colombo seems to have "squandered it by locking horns" with the newly elected provincial government.
"The provincial elections apart, Sri Lanka does not appear to have done enough to make countries like India that voted against it last year to change their minds."
Roving envoy gets access only to BJP's third tier
An influential businessman known for his many deals seems to have taken over the role of a roving ambassador. His is now in India trying to meet leaders of the opposition Bharitiya Janatha Party (BJP), frontrunner in the forthcoming Indian Parliamentary elections. The mission, they say, is to forge a link between a future BJP Government and the UPFA Government.
However, once source said he had only approached those in the third or fourth tier of the BJP leadership. "These are not things which you can buy simply with money. You need to have the right connection," said a UPFA source familiar with the goings on.
Lack of fuel, SriLankan flight diverted to Jaipur
SriLankan Airlines flights to and from Colombo have been making the news recently. This time it was about a flight to New Delhi that landed three hours past its scheduled time of arrival on Wednesday. The reason, India-based sources say, was because the aircraft had not carried sufficient fuel to allow it to circle the skies or maintain a holding position till it was cleared for landing at Indira Gandhi International Airport.
As a result, it had to be diverted to Jaipur for refuelling. "Indira Gandhi International Airport is a busy airport," one source said. "So sometimes, when aircraft approach, if there is very heavy traffic, the flight is required to do circuits at different altitudes until they are cleared for landing. There were many flights on the given day and the SriLankan aircraft hadn't carried sufficient fuel. So it had to go to Jaipur and return," the source added.
It seems its merger with Mihin, the budget airline, is having its influence on the national carrier.
Beautiful park, but questions about security
Millions of rupees have been poured into beautify the Viharamahadevi Park, once known as Victoria Park, earning much praise for the Government.
The beauty of the park is enhanced particularly during nights when it is lit up creating a carnival atmosphere. However, the question is whether the public will be able to enjoy the atmosphere.
A non-governmental organisation employee whose hobby is astrology was strolling along the park late one evening. It was around 7 p.m. when two able bodied men walked up to him, pulled out a knife and ordered that he give them his wrist watch. The man did so promptly. Though a few watched the incident, no one moved forward to help. Once the two men had made good their exit, one of the onlookers, a three-wheeler scooter taxi driver walked up to the victim and offered to take him home. He said "no, thank you" and walked to a bus stop, now minus his watch.
Highway bribery by luxury bus operators
Long after the luxury bus left the lights and sounds of the eastern city behind, the bus stopped intermittently in rural villages.
Peering out of the window, a passenger figured out what could be the reason. The conductor tucked something in his pocket, alighted, met the policemen and returned to resume the journey.
What was strange, however, was how quickly the bus would be allowed to start up and leave. Not so long ago, the Sunday Times revealed how a private bus owner operating a service to Jaffna, that too without a route permit, would give Rs. 3,000 to his driver every morning. That was 'santhosam' (bribe) to be paid to the long arm of the law if the bus was stopped at different points. It was revealed how in different locations the driver obtained safe passage for a fee.
Police Chief N.K. Illangakoon detailed officers in plainclothes and a few were caught red handed. That was along the route to Jaffna. Now, the same game appears to be played on the route from Colombo to Batticaloa.
New Kelani bridge: Speedy compensation for those affected
A new bridge is to be constructed across the Kelani River to ease traffic congestion. President Mahinda Rajapaksa, who made the proposal in his capacity as Minister of Highways, has said action will be taken to pay expeditious compensation to those affected. His Ministry is to identify those who volunteer to vacate the lands falling under the purview of this project.  An official committee will formulate payment of compensation.
This Kampala Kananathan may be overqualified
It is well documented that the incumbent regime is no fan of meritocracy. This is particularly evident in Sri Lanka's diplomatic corps which is stuffed to its eyeballs with relatives, friends and political backers. Not surprisingly, some, like a tea-merchant-envoy in a powerful Western capital, do not always hold qualifications suited to their positions.
Take, for instance, the official profile of Velupillai Kananathan, Sri Lanka's High Commissioner to Uganda. The two-page document — part of his official papers or bio data — describes him as "a proactive, focused and committed professional with extensive experience gained within the hospitality sector".
One of his key attractions is having organised and managed visits by Bill Clinton, George Bush and many other heads of state. He was "instrumental in taking President Yoveri Museveni to Sri Lanka on a state visit and also in arranging H.E. President Rajapakse's State visit to Uganda and Tanazania".
Mr. Kananathan rose to the top of his chosen industry (hospitality) and has a close relationship with the Government of Uganda and other African States, developed over 27 years of living in the continent. His profile states that he "was successfully able to actively involved (sic) in canvassing and obtaining support from the various African States for Sri Lanka for its various activities".
"In the past before establishing the High Commission in the absence of the Diplomatic relations between Uganda and Sri Lanka I was involved in developing the bilateral and mutual dealings and in the international fora (sic)", it adds. But it doesn't explain what "developing the bilateral and mutual dealings and in the international fora" means.
A whole paragraph of ten lines is then dedicated to the encounters he has had with some heads of state: "This includes H E Mahinda Rajapkse (sic) President of Sri Lanka, H E Bill Clinton and Secretary of State Hilary (sic) Clinton, H E George Bush, H E Yoweri Kaguta Museveni President of Uganda, Former Tanzania President H E Julius Nyerere, the Current President of the Republic of Tanzania H E Jakaya Mrisho Kikwete, H E Salva Kiir Mayardit President of Southern Sudan, H E Paul Kagame President of Rwanda, former Presidents of Kenya H E Daniel Arap Moi, H E Mwai Kibai President Kenya, and the Current President H E Uhuru Kenyatta, H E Late Levy Muwanawasa President of Zambia, H E Robert Mugabe President of Zimbabwe and the former Secretary General of United Nations Kofi Annan."
The profile closes by saying that he has a daughter and a son; that his daughter is a graduate in public health and presently pursuing a Masters in Public Health while working at UNICEF in Kamapala, Uganda, and that his son is a third year medical student at the Makerere University, Kampala, Uganda.
Given the state of affairs in Sri Lanka's diplomatic corps, Mr. Kananathan may well be over-qualified for the job.