The Incredible Maria Sharapova
Siberia to Wimbledon to the top of the world
View(s):
She was born in remote Russian Siberia, won the Wimbledon title at 17 years of age, won 4 Grand Slams and 29 WTA titles and became the World's Number One in Tennis.
In Siberia, the wind howls through the night and huge brown bears trudge through deep snow. Whenever the winter sun clears the mist, Siberian icy wasteland can be seen stretching up to the horizon with mercury registering -30 degrees. It is like a description of Siberia in a 'cold-war' spy thriller and this was the reality for the Sharapova family in 1988. Weather was not the only problem that the family had to face. In the final years of the communist Soviet Union, everything was changing at an unstoppable pace. In those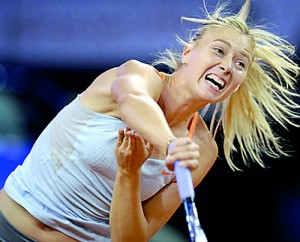 conditions, can 'Tennis' be an option? For Maria Sharapova and her family, Tennis was a good option. That made the difference. Maria had only a slim chance of making it big and she made it. It was a rough road with big transitions. Hers is one of the most amazing and interesting success stories of sports.
Russian Tennis
When I think about Russian Tennis, the first player I saw was Alex Metreveli. In the communist era 'red-block' Tennis players used India as their winter tournament destination. I played against Alex Metreveli in Browning Institute in Bangalore entirely by 'luck of the draw' in the early rounds. Metreveli, Georgian by birth, is the only Russian ever to reach the Wimbledon finals. He lost to Jan Kodes of Czechoslovakia in 1973. The next player to leave a strong mark from Russia was Anna Kournikova. From what is known; injuries forced her out of competitive Tennis. She was comparatively small-made for a Russian but very smart, charismatic and beautiful. On the Tennis court she did a lot with the little she had. Her strength was her ability to move well. Unable to go on with her Tennis she made it up elsewhere. Living in Florida, she took to modeling and met the second generation Spanish global pop idol, Enrique Igelesias.
Before the Bolshevik revolution Tennis was played in the royal courts of Czarist Russia for recreation. Present Russia is well represented in the International Tennis arena and very successful too. The good players now live in Florida, Monte Carlo and of recent in the Balkan states. There are about 6 Russians in the top 25 of the WTA women's ranking and 4 in the ATP Men's ranking. With a strong economy, Russia has many indoor facilities. So the Siberian landscape is not a restrictive factor anymore. What more, Moscow is a 'hot destination' for ATP and WTA Tennis events.
Maria's Road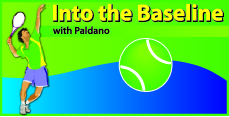 Maria Yuryevna Sharapova was born in 1987 in the backdrop of Soviet Union's reforms. Her parents are from Belarus. To escape from the after effects of the Chernobyl nuclear disaster, they went to Siberia where Maria was born. When Maria was four, she got a racket from Yevgeny Kafelnikov, former Russian Tennis number 1's father and at six, Martina Navratilova saw her in Moscow and was very impressed with her eye arm coordination. Navratilova recommended Nick Bolliteri for training in Florida, USA. Father Yuri and Maria, without mother, arrived in USA in 1994 with 700 dollars. Mother Elena was not allowed to enter US for another two years. At 14 years and 9 months Maria was the youngest player to enter the finals of Junior Australian open and Wimbledon Junior finals. IMG the sports management group sponsored Maria through school. Father did many jobs to keep Maria in Tennis which included 'dish washing'. At 17 Maria changed all that, when she won her first grand slam title beating Serena Williams in the Wimbledon Finals.
Maria's Tennis
One of the striking features of Maria is her dominating physical presence on the court. Her beautiful proportionate 6' 3" body frame is a big advantage to play effectively from the baseline. Her ground strokes are her strength. She is capable of hitting winners from the baseline and that is her forte to win matches. Being big is an advantage for court cover but a disadvantage for quick reactions at net. To overcome this disadvantage, Maria's volley is more of a drive than a classical Volley. Often her reverse forehand which is a strong weapon is cited for her prolonged shoulder trouble. Her service on a given day is formidable but often fails in critical situations. When she begins to double-fault, it is by the dozens. In 2013 she was out of competition from August with shoulder problems yet she held herself in the top five of the world, with a win/loss record of 37 / 7, two titles and prize money in excess of 3 million Dollars.
Sharapova 2014
Maria has signed up former Dutch player and reputed coach Sven Groenevald into her team for 2014. Groenevald has coached Mary Pierce, Caroline Wozniacki and Monica Seles. Brisbane, Australia will be Maria's first tournament with Groenevald. Maria is 27 years old and if all goes well, she still has another good six years ahead of her. She was number one in 2005 and may be she seeks that position again in 2014. She was also named as 'one of the top 100 greatest of all time.' Her career started in 2001 and she is believed to be the highest paid female athlete in the world.
Maria Sharapova will be remembered for her long road from Siberia and for her competitive toughness. She is still a Russian, still a great force, plays her brand of Tennis effectively. She is an appealing player to watch and still playing great Tennis in 2013. Maria's road is an incredible story. –
<George Paldano, former international player; Accredited Coach of Germany, ITF and USPTR; National, Davis Cup and Federation Cup Coach – georgepaldano@yahoo.com>