First Dutch Minted coin to circulate in Lanka after over 200 years
By Kavan Ratnatunga
View(s):
On November 15, the Central Bank (CB) released a New 2013 Rs 2 coin minted at KoninklijkeNederlandse Munt (Royal Dutch Mint) in Utrecht, Netherlands which was founded in 1567.
It is a Stainless Steel Coin unlike the Nickel plated Steel Rs 2 coin issued from 2005 to 2011 and Cupro-Nickel coin minted before from 1984 to 2004,both at the British Royal Mint. The AISI 430 is currently the most used ferritic stainless steel grade in the world. With16% Chromium it has good corrosion resistance.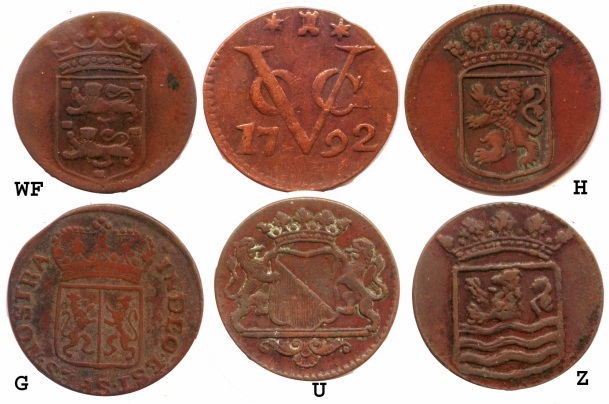 From 1726 to 1794 Dutch Copper Duits were put into circulation in the Island.They were from 5 Provinces of the Netherlands and shown on the image. The Crests are West Friesland (Two lions horizontal), Holland (Single lion Rampant), Gelderland(two lions vertical), Utrecht(two lions on either side of shield), Zeeland(lion in waves)
They all had the VOC logo of Dutch Vereenig de Oost-Indische Compagnie (United East India Company), which was founded in 1602. Above the VOC logo was the Mint Mark of which there are many types depending on year of issue and province. There are about 150 different province, years which were imported to Ceilan as the Dutch called Lanka.
Most of the other Dutch coins minted for use in Ceilan were minted in the island or South India. They were thick copper Dumps with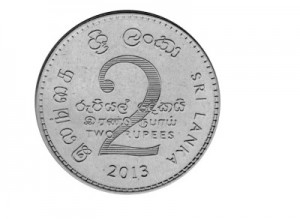 letter C (Colombo), G (Galle), J (Jaffna), T (Trincomalee), N (Negapatnam) and P (Pulicat) above the VOC to indicate the Mint. Some these dump coins are quite rare and valuable.
However the Dutch Duits which circulated in Ceylon as half cent coins till they were demonetized in 1892 are very common and can be obtained for less than Rs100 each in Bulk trade.
The VOC issued certificates in 1606 and in 1609 declared that they will not be refunded and investors would need to sell their shares.This made it the first stock company in history. By 1669, the VOC was the richest private company the world had ever seen with over 50,000 employees, 150 merchant ships, 40 warships with a private army of 10,000 soldiers. It had quasi-governmental powers, including the ability to wage war, negotiate treaties, establish colonies and coin money. In 1799 VOC went bankrupt and taken over by the Dutch government. That history repeats even today.
(The writer maintains an educational website on Lankan coins at http://coins.lakdiva.org)