Fright flight by jumbos briefly stops perahera
View(s):

Five frightened elephants briefly interrupted the Kandy Esala Perehera last night, when they ran back to the Dalada Maligawa premises.

Jakila the jumbo from Deraniyagala had taken to its heels apparently distracted by the sound of bamboo sticks used in a dance item. On seeing Jakila turning back four other elephants including the baby elephants of the Dalada Maligawa had followed suit with some dancers and people in the stands also panicking.

However, the situation was soon brought under control with veterinarians also arriving at the scene.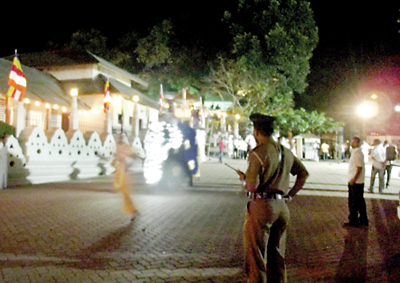 comments powered by

Disqus