Vitriol is dominating our lives. Politicians use strange and aggressive language to express their displeasure at events. Rights activists the world over are loudly proving themselves to be pathological narcissists. Double standards are rife in the application of rules (the rich keep winning while the global middle classes keep struggling and falling behind). A deeply polarising presidential year election campaign in the United States is pitting an incumbent left-wing ideologue against an eclectic mix of Christian fascists.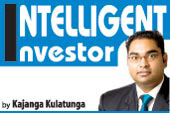 Ironically amongst this chaos, all the worlds' people seem to be unified in one theme: education. More bluntly, many agree that whatever system they have in place at the moment is the worst in the world. This is odd in a world where there has been tremendous progress in research and innovation over the last 50 years. Someone somewhere obviously has got something working. Most parents often struggle with what to teach their kids. Should formal school be supplemented with additional tutorials? Should children study music and art, along with sport? If so, does cricket and rugby outweigh the merits of tennis and basketball?
The answers aren't easy and most activities for many children the world over are a function of their local culture. Does it matter and can it have a bearing on who you can become? I have been interested in this topic as a way of assessing the capabilities of senior managers in the world's largest corporations. As an investor, the primary fiduciary duty is to protect and grow the capital you have been entrusted. The duty of an analyst is to understand people and the impact they can have positively or negatively on the bottom line of a company. Assessing people's propensity to produce growth is challenging, especially as some of the useful tools such as DNA testing and neuro-scientific profiling are clearly off limits. That has forced me to look more closely at formal education systems and try to estimate the important subjects that shape individuals.
Here are some suggestions for both parents and investors in order of importance. It's a non-exhaustive list which I intend to update as I continue to gather global evidence on the subject.
Mathematics - It's elementary. Knowledge in mathematics tells me you understand a problem. Curriculums around the world are weak (getting alarmingly weaker) and in Sri Lanka it is centred on rote learning. We were and continue to be curious about the atmosphere and the world around us. That has lead to an over emphasis on Geometry and Trigonometry. The challenge of space has been answered. What's seriously lacking now in a world that is rapidly changing is a strong understanding amongst students and decision-makers of probability and calculus. I have been appalled at the lack of understanding at the highest levels of global corporations of basic distributions.
The mathematics curriculum has been too slow to change dragged by pitiful bureaucrats and unmotivated teachers. Looking at the latest statistics for the GCE O/L's, fewer students passed mathematics than last year. While teaching is a major factor, malnutrition in the provinces is perhaps a bigger and more worrying explanation. Forget western conspiracies. A nation weak in mathematics is doomed to an eternal cycle of poverty. We need to fix our diets (which is to say we need to fix poverty and wealth distributions) to start altering the equation.
Natural sciences - If knowledge in mathematics tells me you understand a problem, knowledge in natural sciences give me confidence you can gather evidence to develop a solution. Here the evidence points favourably to Chemistry and Physics as cornerstones to help set you well for the future. The recent global trend targeting science and the work of scientists is disturbing. These attacks have been lead by a chorus of Christian fascists who have never gotten over Darwin's theory of evolution. It's one thing to believe in creation, but another matter to take the blow torch to the fields that have provided the greatest breakthroughs in human life.
The supremacy of the United States (and the Western world) over the next decade shall not be undermined by crazy extremists living overseas, but by religious fanatics within their own shores. Sri Lanka's record is nothing to write home either. Scientists are poorly paid, not duly recognised and research is hopelessly under funded. Worse, there is a dearth in the availability of simple lab equipment beyond the top 25 schools in the country (that's counting both public and semi-public).
Philosophy - Knowledge in philosophy demonstrates you can deduce an answer as much as use data and analytics to induce an answer. They are two different skills and not to be confused. Of all the areas, deductive reasoning sets apart the most successful individuals both from a personal growth and returns to shareholder perspective. Great visionary CEOs who have produced headline growth of 20% per year demonstrate their ability to deduce a solution when faced with tough times. Philosophy shapes an individual's character. Character is the most significant determinant of success. Parents and the investment community make the same error by being focused too much on short term data (term tests and yearly report cards for the former and quarterly earnings for the latter). Character isn't formed by achieving superior short term performance. Character is what drives long term value creation.
MBAs, CIMAs and CFAs of the world are great acronyms after a name. But none of these form character. Understanding the Arthashastra (great philosophical work by Chanakya), deciphering the Bhagvat Gita and studying Shakespeare is what forms character. Debating the great religious works of the world helps build character, and makes you stay away from the fringe lunatics in any sect. Buddhism teaches us to deal with an ever changing impermanent world and the virtue of patience. Hinduism leaves you with due regard for cyclicality. Christianity focuses on the work ethic. Islam dwells on the importance of brotherhood.
History - A proper grounding in history means that you understand where you have come from, which helps put the future in the right context. History doesn't repeat itself but it rhymes, said Mark Twain. A great disservice has been done by not making Sri Lankan and world history a mandatary subject at all levels. There is a dire need for a direct push into the mushrooming array of "international schools", which are producing a strange class of citizens, who are clueless about the story of the country where they live.
As noted earlier, this in no way is an exhaustive list. These are five knowledge areas that have been consistently demonstrated by successful individuals. The definition of success being quantitative markers I have used, as well as highly individual qualitative markers the respondents to the global survey provided. It's time we as a society demanded something different from corporate culture as well as our children. It's time we stopped obsessing about the title of degrees and diplomas. Otherwise we run the risk of creating more unproductive citizens (such as investment bankers, parliamentarians and rights activists) and damaging society as a whole. That would be a real shame.
(Kajanga is an Investment Specialist based in Sydney, Australia. You can write to him at
kajangak@gmail.com).