St. Aloysius' College Ratnapura has a long history which is more than about hundred and ten years. The seed of St. Aloysius' College was sown in 1888 by Rev. Pierre Boulic who was the father in-charge of missionary duties in the Ratnapura Church. He founded this institution when there were no Sinhala or Tamil schools for Catholic children in the whole of Sabaragamuwa province. So, he decided to start a school in Ratnapura Town. Then this Anglo-vernacular school was opened in June 1888 and was named St. Peter's school with forty students and four teachers.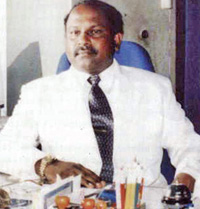 In 1899 Father A. Closset came to Ratnapura. He was the second manager of St. Peter & Paul's School. He registered the school as an Assisted English School for boys and girls. In 1900 the name of Peter & Paul's School was changed to St. Aloysius' English Mixed School. 1924 is the year the college converted to a boys' school as the Convent of Child Jesus was formed as a sister school to Peter & Paul's School and the girls shifted to that school.
In 1946 the magnificent Gem-Lit Night Carnival was held. It was the first night carnival in Ratnapura and the second night carnival was held in August 1948 which was named as the Jubilee Pageant. The government took over the school in 1961 and so many changes has taken place at to the school during that period. In 1976 the first ever Buddhist principal took over duties and during his period he re-organized even the morning prayers in all religious worships. They celebrated their Diamond Jubilee in 1998 in a grand scale with several cultural programmes, Exhibitions, etc.
At present the school shelters over 2600 enjoying educational facilities guided by a staff of about 115 teachers who are devoted to the task of providing knowledge and skills. They assist the pupils in the development of aptitudes and attitudes that are a prerequisite to character building and good citizenship. The present principal is Mr.Upali Jayatissa who was an old student of St. Aloysius' College.
Over the years, St. Aloysius' College has earned its reputation in various areas of academic excellence as well as in extracurricular activities. As a result the students have triumphed at the highest grades in provincial levels, as well as All Island level. Grade five scholarship examination brings the supreme victory and they are proud to say that one of their student Mas. Anjana Heshan became first in Island in 2003 and it is really an academic accomplishment to the college. In 2011, thirty eight students got through the Examination while Janith Chathuska obtained 187 marks.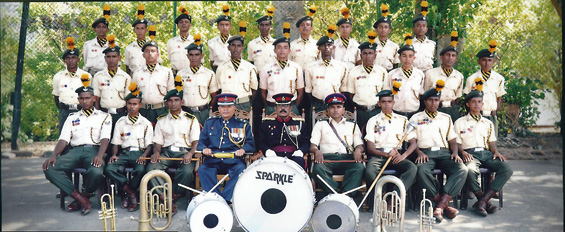 Annually they get more than 80% successful results with a couple of 9 A's at the G.C.E.(O/L) examinations. In G.C.E.(A/L) examination, 2011 a 65 students qualified to enter University. They also obtained three 3A's in the Commerce stream.
The college Old Boys' Association was formed during the period of the former principal Mr.P.S.M.Perera. He was the pioneer in developing sports specially cricket and bringing it to the top level.Since then the Aloysians have excelled in every area of sports. They have also produced many National level as well as International level sportsmen to the world. Not only in sports, the Aloysians have outclassed all others in all extracurricular activities as well.
They have brought great honour at provincial and national level sports victories to their college. The school Cadet Troop secured the Battalion Troop for the first time in 2002, since then they have participated in various camps and has brought tribute to the college.
The present principal Mr.Upali Jayatissa stated: "I am proud say that I was the first pupil to hold the post of Principal of this school. What a miracle it is that Alma Mater Aloysius has patiently waited for 105 years seeking for a child moulded under her shade to entrust the duty of nurturing her children, has bestowed me with that opportunity. My soul ambition being an Aloysius' Son is to see our college become a most prestigious institution in future, not only in Sabaragamuwa but in the entire country."
- Sujith Miranda