If you after your O/L's or AL's get a rare opportunity to expand your horizons from the tribal village to the global village through BCAS …. wouldn't it be a blessing in disguise? When it comes to business executive education – learning alone wouldn't be enough. It should be about returning to work on completion of your professional studies at BCAS prepared to make a profound impact in the carrier destination of your choice. That is the true measure of success. That is why their open enrolment programme are focused on one thing – "results".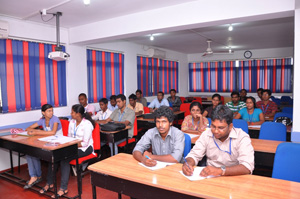 In a couple of invigorating years at British College of Applied Studies …. We'll help you build a professional foundation that could withstand the shifting pressures and adversities of business leadership and provide you with clear expectations, knowledge and tools for achieving astounding success in business excellence with BCAS's renowned management faculty, executive coaches and leadership experts. With us you'd be able to clarify your leadership vision, enhance your strategic business skills and translate your new insights into an action plan that would help you define your ultimate achievement in life says Mohamed Isthiquar, Business Development Manager of British College of Applied Studies.
During the 12 years of our steadfast presence in the field of higher education more than 2000 students have found placements in overseas universities on receiving training from the British College of Applied Studies and BCAS is able to provide a good part of your degree education right here in Sri Lanka while helping students after their AL's in receiving scholarships to finish their final part in some of the finest universities overseas added Isthiquar.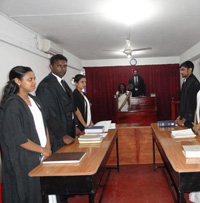 BCAS courses in partnership with Edexel UK are entry points to lucrative jobs in the World. Through foundation courses as ACCESS Programme, International Engineering Foundation prograamme to Ordinary Level students that could be completed by them in four- nine months in computing, maths, physics and management along with an intensive dose of English.

Thus qualified students could start in Sri Lanka itself for their BTEC HND leading to BSc (Hons) , BA ( Hons) ,BEng (hons) & LLB (Hons) degree from an international reputed university in the fields of computing, Business Information Technology, Software Engineering, Quantity Surveying , Telecommunication Engineering, Business Management, Hospitality Management, LAW , Biomedical Science & Pschology emphasized Isthiquar.
When a student completes a semester in areas mentioned in four semesters or 16 to 18 months at British College of Applied Studies – the students become entitled to BTEC HND qualification awarded by Edexel UK. This crucial qualification that's accepted readily for year the final year entry in BSc, BA or BEng in 105 universities in UK, USA and Australia. Now students can complete BSc(Hons) and LLB (Hons) degree right here in Sri Lanka with BCAS Campus.Those who after AL qualification to earn an internationally recognized degree in so short a time … just 2 ½ years with affordable costs with a guaranteed admission for higher education in these countries, noted Isthiquar.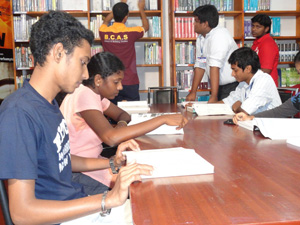 Understanding the demand of Biomedical Scientist profession in Sri Lanka and other countries BCAS has launched BTEC HND in Biomedical Science leading to BSc (Hons) degree from universities in UK.
BCAS has the right solution for those desiring to stop from going further than AL to find a good job… Computer Aided Design and Building Studies – a 6 month full time course could make an OL qualified get a minimum of Rs.60,000.00 a month job as CAD Operator or a technical officer in a booming construction site in the Middle East.
The Professional Diploma in Land Surveying Technology …. is yet another fascinating programme of a 9 month duration that could help you in earning a monthly salary of not less than Rs.100,00.00 in the gulf.
The shortest and easiest route to a star studded carrier in a star class UK hotel would be to follow the BA (Hons) degree in Hospitality Management at BCAS….its a "learn while you earn" degree course. BCAS has links to Edexel UK, ICDL, City & Guilds, University of Wolverhampton, University of Bedfordshire, University of West London and also BCAS is recognized by Edexcel Uk as the Best outstanding center in Sri Lanka.
For more details please call 077 2660129 / 077 2834595 or 011 2 559255 or better still visit British College of Applied Studies at No.32, Dharmarama Road, Wellawatta, Colombo 6.