The 19th of January was just another ordinary school day - for everyone except the students of Forms 1 to 3, of course. Whilst other students sharpened their pencils and grumbled about their algebra test etc., the students in the Middle School were putting up posters, rehearsing speeches for the demonstrations and putting the finishing touches on their science projects.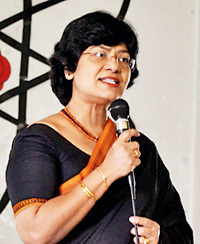 Principal Ms. Priyanthi Seneviratne
All those days spent researching and constructing models had finally culminated in this moment- the long awaited Science Day, organized annually by the Science Union of Asian International School.
Each class in the Middle School was divided into groups of five or six students who then chose a topic from the fields of Chemistry, Physics or Biology and then worked on their "science project". These projects, varying from paper-mache volcanoes to miniature farms, were invariably impressive and the amount of hard work and enthusiasm that went into them were evident.
In addition, the Science Union also organized a science quiz for the Upper School, thus including those students as well in the science day.
The quiz comprised a series of questions composed by the senior members of the Science Union, and ranged from brain teasers to more serious information-based challenges. The day posed yet another opportunity for the students of AIS to display their academic prowess, as well as their skills at teamwork in organizing this year's perfectly executed Science Day.
- Lishani Ramanayake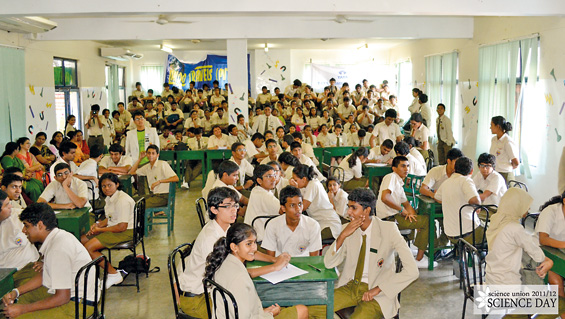 Quiz Competition