Alpha Industries, the undisputed market leader in Sri Lanka for the manufacture and distribution of high security safes, as well as light metal and wood based furniture for the Corporate world, expanded its Showroom network further with two more outlets being opened in Matara and Matale recently.
The Company which now manufacture Home and Leisure furnitures which includes products for the bedroom, dining and living room areas together with a range of products for the Hotel and Hospital industry is now firmly entrenched in the minds of the public as a high quality brand name for all these segments of business.
The two new Showrooms are located in very central areas of Matara and Matale towns and is easily accessible to their numerous customers around the vicinity. These Showrooms were ceremonially opened by Mr. Priyanjith Weerasooria, Managing Director together with Mr. Deshantha Silva and Mr. Jeremy David, COO and GM - Marketing of Alpha amidst a large gathering of distinguished invitees.
The main feature highlighted in the two new Showrooms are Alpha's home range furniture in different varieties of wood and designs. Products on display are designed to suit any type of budget. Additionally, the customary Alpha range of products are also displayed for easy reference.
Although the home furniture market has become mundane pertaining to standard designs copied or cheap imports brought in, Alpha on the other hand offers a more creative and innovative approach to their product offerings to suit customer preferences and choices.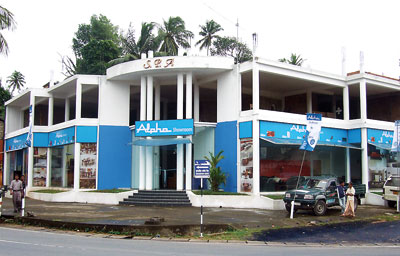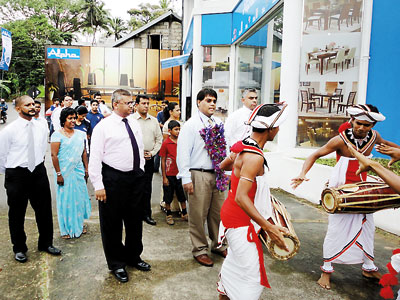 Pictures show the Showrooms being formally opened by the Management team of Alpha.