Using illegal nets referred to by locals as 'kotu-del' could cause severe damage to fragile marine ecosystems and have therefore been declared illegal and is an offence punishable by law.
Last week a raid was conducted at the Old Dutch Canal in the Puttalam District to nab those involved in this illegal activity.
Following a successful raid and arrest of a suspect, provincial fisheries inspectors and police officers returned ashore only to receive an alleged call fromNorth-Western Provincial Minister of Fisheries -Sanath Nishantha Perera- ordering Fisheries Inspector N. Herath to release the suspect immediately.
The suspect was subsequently seen walking away freely.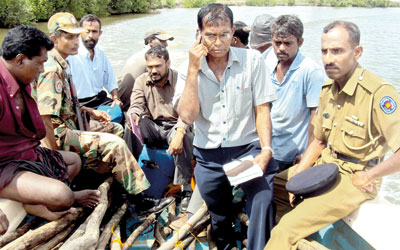 Fisheries Inspector N. Herath received a call ordering him to release the suspect.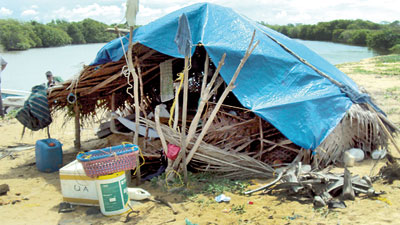 An illegal fishing encampment.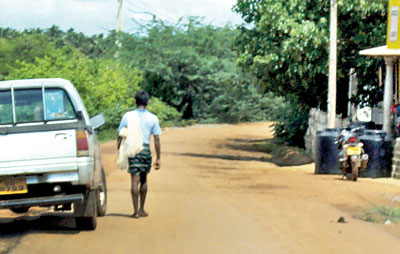 The suspect walks away along with the illegal nets!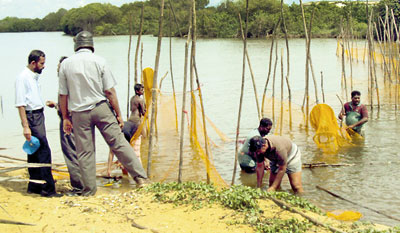 Officers take illegal nets into custody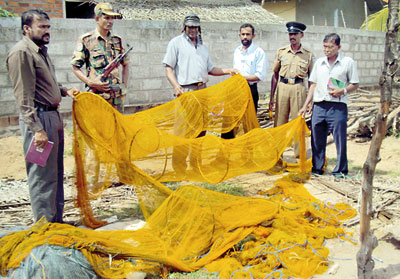 A large number of illegal nets and suspect were taken into custody