Food hygiene across the country will come under extra close scrutiny, with the Ministry of Health grading initiative for all food handling establishments.
These establishments will be graded A, B, C or D, and categorised according to the nature of the business, says Thilakaratne Happuthanthri, Assistant Director of the Food Administrative Control Unit of the Ministry of Health. Food handling establishments can range from food-making factories, hotels, bakeries and snack houses to groceries and supermarkets.
Public health inspectors will carry out inspections accompanied by the owner or manager of the premises. At the first inspection, health inspectors will fill out two forms with information about the premises and food handling conditions. One copy will be given to the owner or manager for filing and updating.
Outlets will be evaluated and points allocated according to standards maintained. The evaluation form carries a maximum 100 points.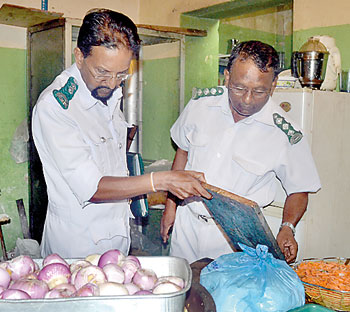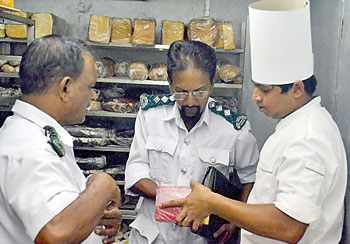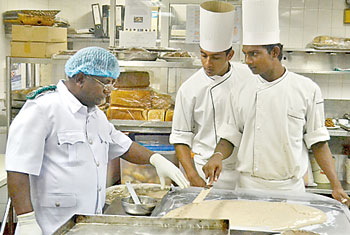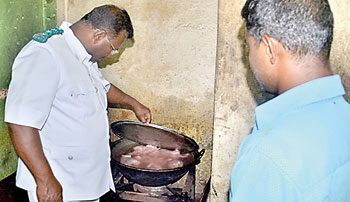 Our photographer Hasitha Kulasekera captured these scenes of food inspectors doing their rounds at city hotels and food outlets