At the ACHL launch on Saturday 26 November 2011 at 9:00am at Wesley College Hall, Borella, and then followed by an Open Day from 10:30am to 4:00pm students will get a first hand opportunity of information on studying for higher education in Australia. ENTRY IS FREE!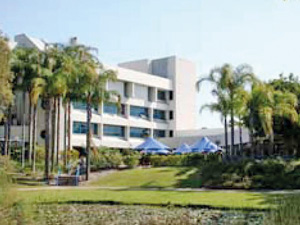 Loganlea Campus-TAFE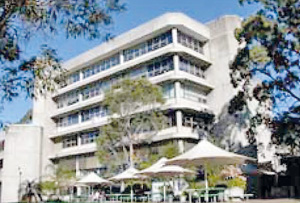 Mt Gravatt Campus-TAFE
With an emphasis in this area ACHL has designed their own unique programme - 'FUTURE READY' - Your Pathway to Study in Australia:
One area of this programme is designed to assist students, who study at ACHL, with creating a pathway to study in Australia.
ACHL has arrangements in place for students who successfully complete our Diplomas, that these qualifications will be recognised by Griffith University.
ACHL students with 3 A Levels plus ACHL Diploma would gain advanced standing (credit) as determined by the Griffith University Credit Office into a Bachelors programme at the University. ACHL students with 2 A Levels plus 1 year ACHL Diploma would gain entry into a first year Bachelors programme at the University. ACHL has arrangements in place with Griffith University to assist such students with their enrolment.
The other area of the programme is designed for those who are looking for an opportunity to study in Australia right now instead of studying in Sri Lanka and then seeking a pathway.
BACHELORS DEGREES
ACHL could also assist students with their enrolment, in a Bachelors programme at Griffith University.
GRIFFITH UNIVERSITY - AUSTRALIA
CRICOS Provider Code: 00233E
Griffith University is a highly ranked institution as per world rankings as well as Australian rankings. Griffith is a young and dynamic university with a focus on issues of global importance and has established a reputation as one of the nation's leading universities. With campuses positioned in Queensland's fastest growing area, the Brisbane-Gold Coast corridor, the University caters for more than 40,000 students, including more than 10,000 international students from over 130 nations. More than 3,000 staff includes outstanding teachers and researchers as well as administrative staff across the University to support your Griffith experience. Each of Griffith's five (5) campuses, spanning Australia's fastest growing corridor from Brisbane to the Gold Coast, has specific areas of teaching and research strength and works closely with its local community. Since opening its doors in 1975, Griffith University has come to be regarded as one of Australia's most innovative tertiary institutions and one of the most influential universities in the Asia-Pacific region.
Griffith offers more than 300 degrees in: arts, languages and criminology; business; education; engineering and information technology; environment, planning and architecture; environment and public policy; health; law; music; science; visual and creative arts. Work-integrated learning enhances student learning experiences, producing work-ready graduates who can make a real contribution to their local and international communities.
STUDYING IN A TAFE COLLEGE IN
AUSTRALIA THROUGH- ACHL
For students who are looking at an opportunity to study in Australia for a Certificate or Diploma level, studying at a TAFE will be ideal for these students .ACHL has arrangements with two leading TAFE institutes in Queensland and will be able to assist these students with their enrolment into these establishments. Areas of study are Engineering, Nursing, Dental Science, Information Technology, Graphic Design, and Screen and Media. Information is available on a number other courses too.
SOUTHBANK INSTITUTE OF
TECHNOLOGY
Established, in 1863, Southbank Institute of Technology has a proven record as Queensland's leading provider of high-level vocational and technical education. In 2009-10 Southbank Institute educated 28,600 students across 114 different course areas. Currently, there are 3,521 international students studying at Southbank Institute from more than 90 countries. Southbank Institute provides innovative and high quality vocational training and education both domestically and through our international partners.
Their main focus is on delivering progressive, high-quality education in a wide variety of disciplines. We are continually assessing and developing the programmes we deliver for services experiencing high demand for qualified personnel, including health services, biotechnology, engineering, multimedia, e-business, hospitality and tourism, creative industries and business services. Purpose-built facilities, including a $550 million redevelopment, offers students hands-on experience that can be translated to the workplace. As well as working to ensure graduates are employment-ready, Southbank Institute of Technology prides itself on delivering programmes that provide a pathway to university study, in addition to offering options for those already hold a university degree but who require a practical qualification. Southbank Institute is now also the driving force behind a range of vocational graduate certificates and diplomas that have been designed to appeal to those who already have a university qualification or significant industry experience and want to upgrade their practical hands-on skills to succeed.
The teachers at Southbank Institute hold recognised and relevant qualifications. With flexible delivery strategies and individual attention students gain both the knowledge and workplace skills to give them the edge in a competitive market. Extensive and current industry experience and contacts ensures that our teachers know what students need to become leaders in their chosen fields.
METROPOLITAN SOUTH INSTITUTE OF TAFE (MSIT)
Metropolitan South Institute of TAFE has campuses located throughout southern Brisbane, Australia. International students study at the four main campuses: Alexandra Hills, Loganlea, Mt Gravatt, and Yeronga. All campuses are located within 15-30 minutes of the Brisbane city centre and close to public transport. Brisbane is a safe and enjoyable location to live and study with a mild climate, and easy access to beaches and extensive parklands.
MSIT offers programmes that give students practical know-how by putting them in real-world industry settings. The institute operates on-campus restaurants, salons and creative production studios that provide students with real work experience.
Our teachers have all worked in their area of expertise, and regularly connect with industry reference groups or undertake industry work placement to ensure that MSIT is up to speed with the latest industry developments and needs.
MSIT provides a supportive learning environment, with small classes and on-campus support services to ensure you get the most out of your learning. All are welcome to join us for the ACHL Launch and Open Day. Entry is Free. Information on our Diplomas will be available and representatives from our Australian Education Partners - Jonathan Waller (General Manager, CTA) and Bill Alexion (National Business Solutions Manager, CTA) will be on hand to answer your questions and provide you with required information.
Information to 'Study in Australia' will also be available.
Contact Us: Further information can be obtained from our registration offices at 183 Bullers Road Colombo 4 and Wesley College Havelock Town registration counter, as well as through our Hotline on 0117 377 377. Please visit our website at: www.achl.lk.