Mr. Channa Jayatilleke has been elected unanimously as the President of the Lanka Microfinance Practitioner's Association.
He was educated at St. Benedict's College Colombo and is an Associate member of the Chartered Institute of Management Accountants (UK), Chartered Management Institute (UK), Association of Financial Accountants (UK), Certified Public Accountants (Australia) and Certified Management Accountants (Sri Lanka).
Mr. Jayatilleke functions as the Director/CEO of Silvereen Micro Credit Co Ltd and Silvreen Real Estate Co. and counts more than 24 years of experience in the fields of Financial Strategies, Treasury, and Marketing in Sri Lanka and overseas.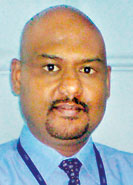 Channa Jayatilleke