Fish are aplenty in deep seas off Chilaw, but local fishermen are not ecstatic over the large catch. Prices they say are down. The boat loads of fish are attributed to the change in the weather, accompanied by rain, lightning and thunder which cause fish like mullet to leave their habitat and come into the open.
Smaller varieties like Kumbalawa, Hurulla, Salaya & Sudaya too are plentiful and has created an excess of supply over demand and competition among fishermen themselves.
The larger than usual harvest has also caused the price of Kumbalawa to fall to around Rs. 200 a kg, Hurulla 150, and Mullet Rs. 175 a kg. While the rich harvest on the one hand has increased consumer demand, on the other the large quantities available has brought prices down to rock bottom.
In the near future dried fish too will be plentiful with many fishermen seen drying their excess catch. Unfortunately it will result in a drop in the cost of dried fish too. Mohamad Thaha a fish trader in Chilaw lamented.
The drop in prices has caused many difficulties to fishermen who claim they find it difficult to even purchase fuel for their boats.
Another called on the state to purchase fish wholesale and save fisher families from the negative result of the large harvest leading to a drop in the selling price of fish.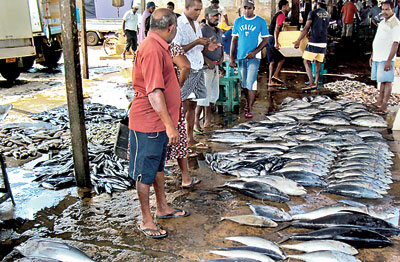 Larger than usual catch has resulted in supply exceeding demand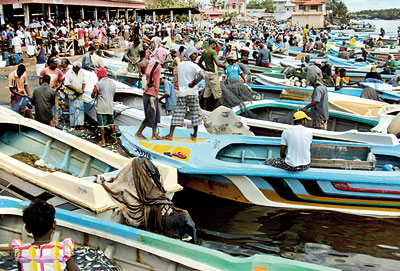 Large crowds gathered at the Vellam.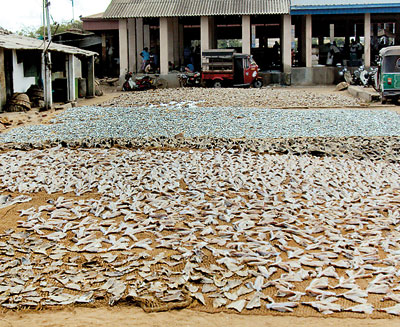 Excess fish being dried under the burning sun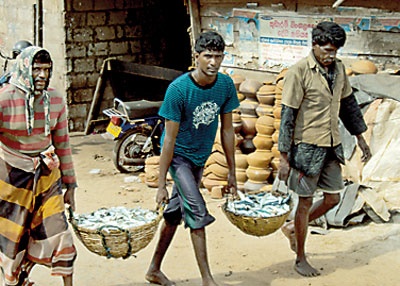 Bringing in the catch