CICRA Institute of Education has launched Project Management Professional (PMP) training programmes offered by Project Management Institute, USA with its first PMP program commencing on November 19.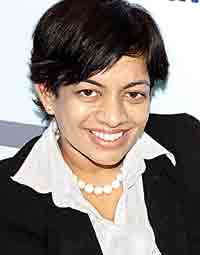 Dr. Madhu Fernando
The training is conducted by Dr. Madhu Fernando, initiator and first President of the PMI Chapter in Sri Lanka. Dr. Madhu - widely regarded corporate trainer - is the head of CICRA Center for Project Management Excellence and has trained more than 2,000 students to sit for the PMI, USA exams.
"PMI, USA approved training programmes are the world's most recognized project management credential, Project Management Professional PMP Certification training," Dr. Madhu said.
"PMI's PMP credential demonstrates that a project manager or a project contributor has the experience, education and competency required to successfully lead and direct projects, and is accepted as the most recognized project management qualification in more than 125 countries in the world," she said.

"Project Management is something everyone should excel as it provides the foundation for all the other disciplines. Everything has to be planned, monitored and controlled. Project Management provides the right foundation for the success of any project that we undertake," CICRA Director/CEO Boshan Dayaratne said.
"We guarantee participants 100% passing rate at their first attempt with regular feedback sessions and revision sessions, until they sit for the exam. Number of participants will be strictly limited to ensure the expected quality of the programme," Mr. Dayaratne said.
The Center for Project Management Excellence at CICRA Institute of Education delivers the Project Management programmes approved by Project Management Institute (PMI), USA that aligns with the US standard quality requirements including ISO and ANSI standards.
Its training programmes are designed according to the required quality standards and delivered by PMI, USA Registered Global Education Provider Innova Strategies.