Twenty six leading schools across the island participated at the Law Olympiad 2011 which was held at the British School Auditorium. This was sponsored by HELP University College, Malaysia and co sponsored by Seekers Worldwide (Pvt) Ltd, Sri Lanka.
Games were organized by the faculty of law and the government of HELP, and acronym for Higher Education Learning Philosophy. Competition comprised four games which were "Whodunnit?", "Trivia Quiz", " What your verdict?", and "Best plea/Best Alibi".
Teams were required to exhibit logical thinking in their answers and not knowledge of the law. The champions were the Asian International team, runners up were Holy Family Convent, Bambalapitiya and Ladies' College teams consecutively.
The winners were awarded partial tuition scholarships for the first and second year of the UK transfer programme or first three years of the American transfer programme conducted at the HELP University college, Malaysia.
Justice Rohini Marasinghe (Justice court of appeal) and Mr Tan Li Lung, Counselor Malaysian High Commission were the Guests of Honour.

The winning teams From left to right 2nd runner up Ladies College, Champions Asian International School, 1st Runner up Holy Family Convent, Bambalapitiya.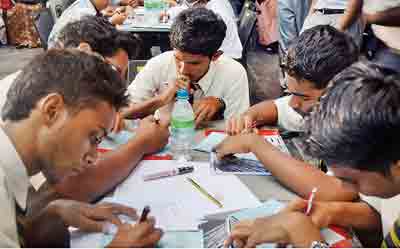 Students at work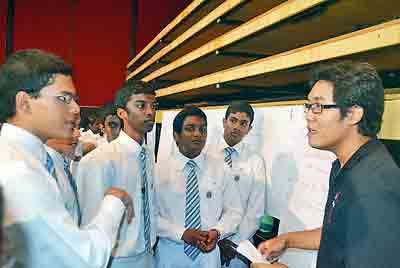 St Joseph's Team discussing with the HELP Law faculty lecturer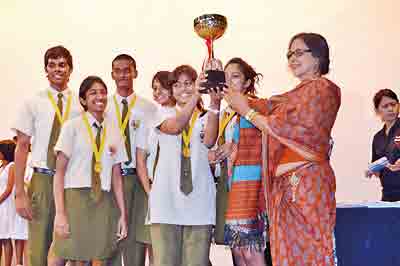 Asian International School team receiving the champion trophy from Justice Rohini Marasinghe (Appeal Court).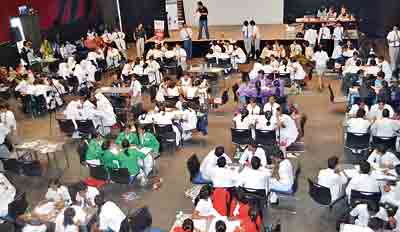 Participants at the British School Auditorium