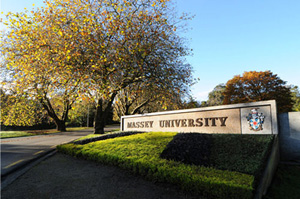 The Graduate Institute of Science and Management, Sri Lanka in affiliation with
New Zealand's premier Massey University has commenced to play its academic role for the development of the nation, in response to the winds of changes prevalent around us.
Applications for the renowned Massey University Degree programme are now being received for the student intake in July, 2011. The first year of this degree programme is conducted at the Graduate Institute of Science and Management (GISM) City Campus in Udahamulla, Nugegoda and the remaining two years are continued for completion at the Massey University in New Zealand.
Several full diploma and short-term modular courses also conducted leading to the full Diploma are scheduled to start in mid-August, and these courses are specially designed for industry professionals and managers. GISM aspires to generate a creative and innovative workforce of diploma holders to provide efficient service in both the public sector and industry in order to develop our country.
On the invitation of the Government of Sri Lanka Professor G.G. Senaratne has left New Zealand and established a University Campus in Sri Lanka. The campus of Graduate Institute of Science and Management (GISM) Sri Lanka is a local-international collaboration located in Nugegoda. The newly built campus is specifically designed to maximize the effectiveness of learning/teaching by optimum use of modern technology and resources to deliver education programmes of the highest quality. The campus also intends to function as a research centre to carry out industrial research and postgraduate studies.
Massey University - New Zealand Massey University has entered into a Memorandum of Understanding with GISM Campus.