The 37th Annual Royal - Thomian Regatta and the 41st Annual Boat Race will be held on October 23 at the Colombo Rowing Club premises at the Beira Lake. The regatta will start with the opening ceremony which will be at noon and the much looked forwarded to boat race will be the last race at 5 pm.
The said event is the most sought after regatta in the rowing calendar of Sri Lanka. The Thomians will go into this regatta as the Sri Lanka National Champions and will defend the title they won last year. S. Thomas' College under the captaincy of Dhanushka Jayanetti won the regatta last year defeating Royal college 40-12.The regatta will have 11 events with the inclusion of the Under 16 coxed fours being introduced for the first time.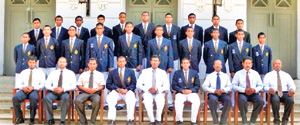 The Royal crew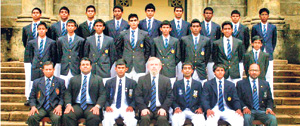 The S. Thomas' crew.
Captaining the Royalists is Radhika Weerasekara a fourth year coloursman. Royal have an experienced team of oarsmen with eleven coloursmen with five of them having Club colours. The Royal College team has done well this year and have won the under 16 and 19 categories at the Sri Lanka Rowing Nationals. Past Royal College rowing captain Asiri Abhayarathne is the coach of the 2010 crew.
Captaining the Thomians will be Sajeev de Silva a third year coloursman and Sri Lanka Asian Games representative.
Even though the Thomians have only two coloursmen and five merit's men, the team has done well this season and became the National Champions winning the open category at the Sri Lanka Rowing Nationals. Past Thomian captain and club coach Chevantha Sirimanne is the coach of the Thomian rowing crew.
S. Thomas' College will host this year's regatta and have a great event planned for all spectators and oarsmen. The regatta is yet again sponsored by T-Sips from Expolanka Teas.