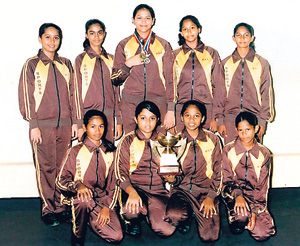 Under 15 Junior National Athletic Championship for BLC
Buddhist Ladies College (BLC) clinched the Sir John Tarbat Junior National Athletic championships held recently at Matale, in which a large number of schools from several districts participated.
BLC won 1 gold medal ,4 silver medals and 1 trophy at this event.
A new record in Put Shot of 9.16 meters was achieved by Zeenath Imthiyaz for the under 15 championships. BLC has a well-developed programme of sports and have a history of being the winners of many prestigious sports events in the past, with many students having held national titles.