September 9, 2010: The Sri Lanka Institute of Information Technology (SLIIT) will present RoboFest 2010, a robotic competition geared to expose the creative talents of SLIIT's student community, on September 15 at the institute's Malabe Campus.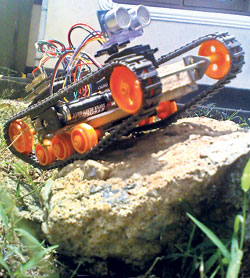 RoboFest 2010 is an initiative carried out by the Department of Electronic and Computer Engineering at SLIIT and would be sponsored by OREL Solutions, the local distributor for FARNELL UK, which is one of the world's leading distributors of electronic, electrical, industrial and maintenance, repair and operations (MRO) products.
31 teams from each of SLIIT's academic departments, consisting of 5 students each, will battle it out for prizes awarded by OREL Solutions, which will include vouchers worth Rs. 50,000 (First place), Rs. 25,000 (2nd place) and Rs. 15,000 (3rd place) to purchase items from the company's extensive product line. Mr. Sankalpa Gamwarige, Director - Embedded Systems at ZONE 24 x 7 will grace the award ceremony as Chief Guest.
Dr. Malitha Wijesundara, Head - Department of Electronic and Computer Engineering at SLIIT who is spearheading the competition, enthused that "this is the ideal platform to promote the application of problem-solving skills and skills gathered from modules taught at SLIIT such as Embedded Systems Design, Embedded Systems Engineering and Microprocessor-based Systems, Digital and Analog Electronics, Control Systems, Robotics and Software Engineering".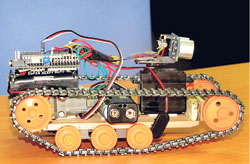 Professor S. Karunaratne, Chairman of SLIIT commented that "RoboFest will spark the interest of students and the public to the broad scope this field presents. It provides a platform to showcase the skills students derive from their studies". President and CEO of SLIIT Professor Lalith Gamage stated that this also "creates the ideal groundwork for building teamwork and communication skills. We place much focus on competitions and events of this nature so that students can apply the knowledge and skills acquired in a practical manner".
The competition would be held from 9 a.m. to 6 p.m. at SLIIT Malabe Campus, and is open to students and those interested in witnessing some of the most innovative technological creations presented by the undergraduates at SLIIT.