The Army was called in last night to control an angry mob that had stormed the Mattakuliya Police Post to protest over the arrest of a youth who had sustained serious injuries while in custody.
According to Police spokesman, Superintendent Prishantha Jayakodi, the youth was a drug addict who was arrested after being found with a packet of heroin in his possession.
It is understood that the suspect had cut his hand on an iron spike in his police cell, and is being treated at the Colombo National Hospital. The suspect is under police protection.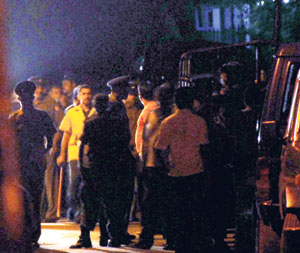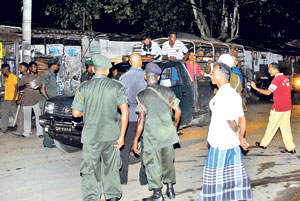 Scenes at the Mattakkuliya police post last night. Pix by Sanka Vidanagama