Mother's Day is a holiday celebrated in many countries around the world, but not all nations celebrate on the same day. In the United States, Mother's Day is always celebrated on the second Sunday in May.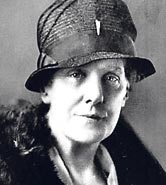 Ann Jarvis
Many other countries such as Denmark, Finland, Italy, Turkey, Australia and Belgium also celebrate Mother's Day on the same day as the United States. England, however, celebrates Mother's Day on the fourth Sunday of Lent, and in Argentina it is the second Sunday in October. International Mother's Day is actually celebrated on May 11.
In 1907, Anna M. Jarvis (1864 – 1948), a Philadelphia schoolteacher, began a campaign to establish a national Mother's Day in honour of her mother, Ann Maria Reeves Jarvis.
She wrote hundreds of letters to legislators and prominent businessmen on both state and national levels asking them to create a special day to honour mothers.
On May 10, 1908, the third anniversary of the death of Anna's mother, the minister of the Andrews Methodist Episcopal Church in Grafton, West Virgina (the church her mother had attended) gave a special Mother's Day sermon honouring Mrs. Jarvis' memory. Anna handed out her mother's favourite flower, the white carnation.
In 1914, Anna's hard work finally paid off when President Woodrow Wilson made the official announcement proclaiming the second Sunday in May as a national holiday in honour of mothers.