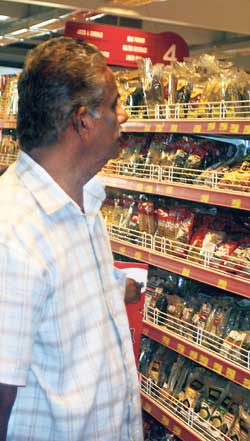 Cargills Food City, Staple Street – the supermarket chain's very first outlet, re-opened its doors on Tuesday after refurbishment. Opened in 1983, the Staple Street Food City has grown to be one of the main outlets of the 140-strong chain. The renovation of the Staple Street outlet includes an expanded refrigeration area, which means fresher, healthier and a wider range of dairy and deli produce.
"The Staple Street Food City is one of our main outlets and it was imperative that we made the necessary modifications to suit customer requirements and modern trends. The new Staple Street outlet is bigger and offers a wider range of products as well," said Sandeetha Jayasinghe, General Manager, Cargills Food City.
Cargills is rated the fourth most Valuable Brand in Sri Lanka and the Most Valued Retail Brand in the island according to research conducted by Brand Finance Lanka in 2009. Cargills Food City was also shortlisted along with Tesco, Marks and Spencer, Woolworths and Migros for the Most Responsible Retailer of the Year award at the World Retail Awards 2009 held in Barcelona, Spain.