Twenty six families of Karimalaiyootu, a coastal village in the China Bay area in Trincomalee's DS division which was destroyed by the tsunami have been given a new life with newly built houses at a cost of Rs 30 million and with other infrastructure facilties.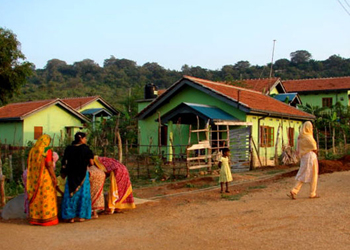 The village
The Trincomalee District Development Association (TDDA) implemented the Karimalaiyootu model village project with the financial assistance provided by the German based Malteser International (Order of the Malta World wide Relief).
The new houses have been built on a three-acre land. Each house is constructed on 550 square feet plot with three rooms, a kitchen and hall. Each beneficiary family has been provided with furniture, drinking water facilities and home gardening material and other input for starting livelihood activities.
The houses were handed over to beneficiary families at a recent ceremony.