Pakistan to be re-admitted to Commonwealth
Pakistan, suspended from the Commonwealth last November for violating the principles of the 53-member organisation, will be readmitted this month, diplomatic sources said.
The nine-member Commonwealth Ministerial Action Group (CMAG) of which Sri Lanka is a member for a third consecutive term, will meet in London on May 12 at which the lifting of the suspension is expected to be formally announced.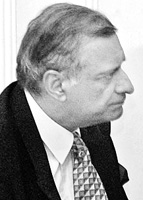 New Commonwealth Secretary-General Kamalesh Sharma
Foreign Minister Rohitha Bogollagama set the ball rolling for Pakistan's return to the Commonwealth fold when he wrote to the outgoing Secretary-General Don McKinnon in March, immediately after Pakistan's general election and setting up of a democratic government.
In his letter to the Secretary-General Minister Bogollagama pointed out that Pakistan had met the conditions that the Commonwealth had insisted on when a 10-day ultimatum was given last November 12 for Islamabad to satisfy them or face suspension.
The current CMAG consists of the foreign ministers of Ghana, Malaysia, Namibia, New Zealand, Papua New Guinea, St Lucia, Sri Lanka, Britain and Uganda as the chair-in-office.
Minister Bogollagama reiterated his call for the return of Pakistan to the Commonwealth councils when he discussed the issue, among other things, with the new Secretary-General Kamalesh Sharma who was in Colombo last week to attend the Commonwealth Youth Ministers' Meeting.
At the extraordinary meeting of CMAG held in London last November Sri Lanka argued against Pakistan's suspension following Islamabad's failure to implement a series of measures demanded by the Commonwealth such as President Musharraf shedding his military role.
CMAG then decided to give Pakistan 10 days in which to comply. But before the 10 days was up President Musharraf imposed a state of emergency and abrogated the Constitution leaving CMAG with a fait accompli. It was then that the CMAG meeting ahead of the Commonwealth Heads of Government Meeting (CHOGM) in Kampala two days later decided to suspend Islamabad.
Following the ultimatum the Pakistan Foreign Ministry in a statement said: "Decisions on issues of vital importance will be taken in accordance with our national interests and requirements and not in observance of any artificially set timelines from outside."
CMAG was to meet on May 8 but the Malaysian foreign minister had asked for a postponement because of a crucial Cabinet meeting in Kuala Lumpur, sources said.This is the second time that Pakistan would be readmitted after a period of suspension. In 1999 Pakistan was suspended when Musharraf as Army chief ousted the civilian government in a bloodless coup.
In May 2004 the Commonwealth lifted the suspension but kept Pakistan on the CMAG agenda in the event it strayed from the organisation's Harare Principles.