Feminist Film Fest by WMC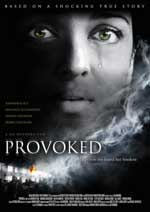 In celebration of International Women's Day, the Women and Media Collective will be hosting the '2008 Feminist Film Festival' at the Russian Cultural Centre from March 24-26. Two English films 'The Take' and 'Provoked' and Malayalam film 'Sancharam' with Sinhala subtitles will be screened at 3.00pm and 6.00pm on each day. Admission will be free and film discussions will be held after the 3.00pm show.
Directed and produced by Avi Lewis and Naomi Klein "The Take' is set in suburban Buenos Aires, where thirty unemployed auto-parts workers walk into their idle factory, roll out sleeping mats and refuse to leave. All they want is to re-start the silent machines. But this simple act - the take - has the power to turn the globalization debate on its head. Armed only with slingshots and an abiding faith in shop-floor democracy, the workers face off against the bosses, bankers and a whole system that sees their beloved factories as nothing more than scrap metal for sale.
With The Take, director Avi Lewis, one of Canada's most outspoken journalists, and writer Naomi Klein, author of the international bestseller No Logo, champion a radical economic manifesto for the 21st century. 'Provoked' is a 2007 UK based English language film, directed by Jag Mundhra. It stars Aishwarya Rai, Naveen Andrews, Miranda Richardson, Robbie Coltrane, Nandita Das and Steve McFadden.
The film is based on the true story of Kiranjit Ahluwalia who killed her abusive husband. In 1984, Kiranjit Ahluwalia was sentenced by the British High Court to life in prison for the murder of her husband. That should have been the end of the story, but it was only the beginning.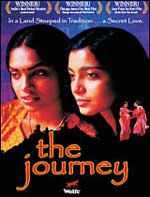 Kiran (Aishwarya Rai) was a nineteen-year-old girl living with her domineering sisters and their husbands in a small village in Punjab, India. Kiran's head is filled with dreams of attending university, traveling, seeing the world…marriage is the last thing on her mind. That is, until Deepak ( Naveen Andrews) arrives. A friend of the family, he is handsome, charming, and best of all… unmarried!
After a whirlwind courtship, they marry and relocate to Deepak's home in a suburb of London. But what started as a storybook romance soon descends into a terrifying nightmare. Cut off from her family and friends back home, Kiran suffers a 10-year campaign of abuse (both physical and mental) at the hands of the man she loves, until the balmy summer night when she decides to strike back. A splash of petrol on his sleeping figure, a burning candle, and her nightmare is finally over…
Directed by Ligy J. Pullappally 'Sancharam' (The Journey) is the story of two young women, Kiren and Delilah, living in rural Kerala, whose friendship continues into adulthood, despite the fact that they are polar opposites. The story changed one night when Kiran comes to terms with her changing feelings for Delilah.