Power deal with India on fast track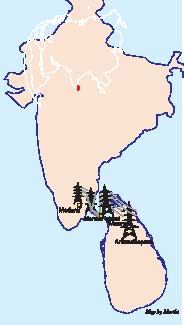 Amidst soaring electricity rates, the Government is giving priority to the proposed multi-million dollar mega undersea power transmission line with India. Power and Energy Minister John Seneviratne said yesterday he or a senior official from his ministry would lead a delegation to India for this purpose. A preliminary feasibility report has already been completed.
The $450-million project involved the laying of a 200-km long submarine cable to enable India to export electricity to Sri Lanka and would connect Madurai in Tamil Nadu with Thalaimannar, Mannar and Anuradhapuara, The Sunday Times learns.
The plans to expedite the export of electricity from India comes as millions of people struggle to meet electricity rates which went up by 30 per cent from March 15 coupled with a 30 per cent surcharge for those using more than 90 units a month.
Mr. Seneviratne said successive governments had tried to export electricity from India but had not succeeded and he was determined to make the latest effort a success. "A substantial part of Sri Lanka's demand for electricity will be met by this project and the cost of electricity will come down once this and the two coal power projects in the pipeline are completed," the Minister said.
The two pending coal power projects are in Norachcholai and Trincomalee. Those involved in the preliminary work of the undersea project have estimated that the link could be set up in 40 months after the deal is signed, Power and Energy ministry officials said.
According to the minister, the cabinet approved this project last year and the Asian Development Bank (ADB) has agreed to provide funds for it. A joint committee comprising top officials of the two countries has been set up to study the feasibility report and make recommendations on how to proceed with the project.
Meanwhile the minister said the demarcation of land for the proposed Trincomalee coal power project – another joint venture with India – would be completed by next month and the agreement would be signed so that work on it could begin by the middle of this year. The proposed Trincomalee project is a 500-MW coal-fired plant. The work of the coal power projects is expected to be completed by 2011.