SLRFU to shepherd schools rugby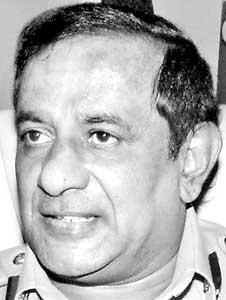 Nimal Lewke
The Sri Lanka Rugby Football Union (SLRFU) has requested members of the Sri Lanka Schools Rugby Association (SLSRA) to attend a meeting on February 11. This is to discuss and advise the schools body on how best to run this year's league and knock out tournaments without any problems.
President of the SLRFU Nimal Lewke speaking to The Sunday Times said; "We want to help the schools association on how best to organize and run the tournaments. This may enable to Association to avoid the numerous off the battles that occurred last year. As for the Sri Lankan National team, we are hoping to finalize an assignment coach by tomorrow. This cannot be delayed because both the Hong Sevens and the Asian Championships are drawing closer."
The move by the SLRFU has been lauded by many following the chaos that ensued last year. The Schools association ended up fighting more battles off the field than on it. This is given the numerous court cases the Association had to contend with. Then there were a number of incidents where officials were harassed, arguably the most notable being where referee Pradeep Fernando was assaulted and had to be hospitalized following the league game between Kingswood and Trinity.The start of this year was far from auspicious with two top schools threatening to pull out as the sponsors of the league tournament Singer had made it mandatory that their logo be displayed on each player's attire. But thankfully that situation seems to have been resolved.
An official of the Schools Association who did not wished to be named said it appeared that both the above mentioned schools would be playing as nothing to contrary has reached the Association.
However, he cautioned that confirmation would only on February 17 when the Annual General Meeting for the Schools Association is held.
Meanwhile the curtain raiser for clubs will be played at Pallekale instead of Bogambara beginning on February 16.