The Chillies 2008 Steering Committee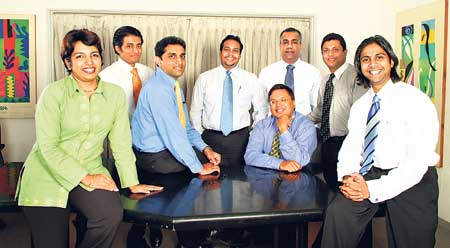 The Chillies 2008 Steering Committee from left - Renuka Marshall, Managing Director of TBWA\TAL, Niranjan Palipane, Director / CEO of Clinch, Tharanga Gunasekera, Marketing Manager in Corporate Banking at HSBC, Tilan Wijeyesekara, Head of Marketing of Janashakthi Insurance, Michael Holsinger, Chief Operating Officer of Lowe LDB, Sujeewa Samarasekera, Director Operations at Grant McCann Erickson, Nalin B Karunaratne, Steering Committee Chairman and Head of Sales at ICI Paints and Paddy Weerasekera, General Manager of 141 Integrated Communications in the Bates Asia network.
Experienced and competent senior professionals from the industry have been handpicked, with the support of the Board of Trustees, for the Steering Committee of The Chillies 2008, each team member brings with him/her, expertise and knowledge in an area that is vital to providing the professionalism demanded in the organizing of an event of the international stature of Chillies.
The Chillies 2008 Sri Lanka Advertising Awards, is a joint industry initiative of the International Advertising Association (IAA) with the Association of Accredited Advertising Agencies (the 4A's), and the collaborative counsel of Sri Lanka's marketing and media fraternities.