'Hits of Yesteryear'
Invariably, when one looks at the boards and sees a show coming up and wonders whether it would be a 'hit', there is perhaps no definite answer to the question in one's mind, but now there's a show coming up on Saturday, August 25 at the BMICH at 7.00 PM that will definitely be a hit.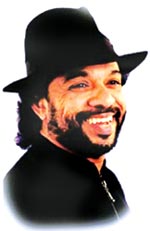 Sunil Perera
The whole show pivots around the theme of 'Hits' and is guaranteed to be a big hit with music lovers who will storm the auditorium to capture all the satisfaction they can get. 'Hits of Yesteryear' will bring out the best of the hit makers by the top stars on the Sri Lankan entertainment scenario.
Rajitha will belt out Louis Armstrong and Tom Jones hits to sound like it's real. Mariazelle will take on the best of Olivia Newton John while Corrine turn around the audience in her inimitable style with the hits of Tina Turner. Ronnie Leitch will bring out the best of Harry Belafonte while Shenelle will be there to vocalise the grand hits of Diana Ross. Ricky Bahar will bring out the best in the well loved favourites from the albums of Englebert Humperdink and Frank Sinatra while a surprise awaits you as you hear the song hits of Daniel O' Donald and Elvis Presley come to the fore.
The big attraction will undoubtedly be Joey Lewis from the UK who was a founder member of Amazing Grace and sang with the Spitfires and Jetliners too.
He will be the sound-alike Neil Diamond on stage. For variety and for sinhala pop lovers, Annesley Malawana and Keerthi Pasqual will come up trumps with the big hits of the Moonstones and Super Golden Chimes. Of course, Sunil Perera will duly entertain and carry his audience with the latest lyrics attached to his recent innovation "No Problems (Pvt) Ltd."
The ultimate in musical backing will come from the group that both calls itself and simultaneously describes themselves as 'Ultimate'.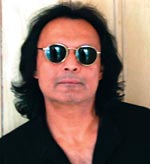 Joey Lewis
The compere for the evening will be the man that has remained an undying hit with every audience for four decades, the inimitable Vijaya Corea. It will be presented by 'the Wesley College Parent Teacher Association' in collaboration with DK Promotions.
Tickets are available at Torana Liberty Plaza, Mabroc(Lanka hands premises), Bullers Road, Video International 325 Nawala and Royal Furnishers, Horton Place. Official print media is TV Times, Daily Mirror and official Radio is Lite 89.2 and Official TV is TNL.