Odds & Ends
Old habits die hard
Some call her the queen of t…… and others say she is no lady either, especially the way she mimicked an opposition politician's birth defect in public. All these judgements might be bit too harsh, but those who have known the woman say the recent duty free fiasco was no accident. As the saying goes old habits die hard and she still would have expected the genial Silva to pick up the tab.
How to tame docs?
Our health ministering angel may have cracked the whip and made it compulsory for Jaffna medical graduates to serve the home front first, but the latest reports from the East indicate that out of 100 docs posted there only 14 had shown up. It seems even Velu cannot tame those who have taken the Hippocrates oath.
Million dollar question
First we were truly Rocked, and then came Holmes whom the foreign office boys thought they had gagged in advance by getting an undertaking to stick to confidence building exercises. Then he too pulled a Sherlock trick by putting an embargo on the bombshell till all official things were out of the way. Now a Commissar on human rights is due after a strong bark from a Mooney in defence of Holmes. Our FM boys surely need to be born again especially to tackle a mooney. They are mum on tackling Louisa. How to check her ardour is the million dollar question.
Stop gap for counterfeiters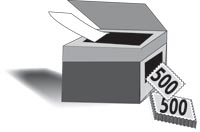 Remember high value revenue stamps being printed in ordinary offset at a state institution as a stop gap arrangement to meet a massive shortage and our master copy cats allegedly counterfeiting same to cash in on the situ? Lucky the Lithuanian bidder who got the contract has still to deliver, so the stop gap arrangement goes on. PMG says not to worry now the final art proof is being awaited. Did we hear someone say the Australian bidder who was much cheaper was also far more reputable?