Zee millions luring 3 Lankan cricketers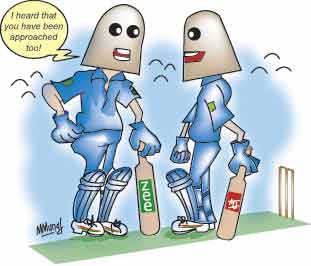 Three top senior Sri Lanka cricketers have been approached by the organizers of the controversial Indian Cricket League (ICL) for the multi million dollar 20–twenty cricket tournament that is expected to get underway in India later this year.
The Sunday Times learns from reliable sources that one of the Lankan cricketers -- an opening batsman -- has given his consent and already signed a contract with the ICL while the other senior champion cricketer had initially declined the offer but now has second thoughts. It is also reported that another Lankan batsman who recently retired from Test cricket is also considering the offer after he too was approached.
However, when contacted by The Sunday Times, the Chief Executive Officer of Sri Lanka Cricket (SLC) Duleep Mendis said he was not aware of any Sri Lankan cricketers being approached by the ICL.
Sri Lanka Cricket Secretary K. Mathivanan who is currently in England was also in the dark about the latest developments but said that the Lankan cricketers should keep SLC informed as they are all currently under a contract with SLC.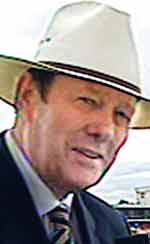 Popular commentator Tony Greig has become a member of a rebel circus for the second time in his life.
The Indian Cricket League is currently signing contracts with former and present cricketers for a period of 2-3 years. The contracts are said to be in the range of US Dollars 400,000 to 600,000 .Already Brian Lara is believed to have signed the contract while Australian stars Shane Warne and Glen Mcgrath and New Zealand skipper Stephen Fleming are close to signing the contracts. The controversial tournament is to be played between six teams, with each team consisting of four International players while the rest of the team will be made up of promising Indian players.
Former cricketers Kapil Dev, Sandeep Patil, Madan Lal and Kiran More are part of the growing list of Indian players who are working along side the organizers to make this tournament a success.
Many of Kapil`s former team mates have also signed up for the league which has Tony Greig and Dean Jones on its board.
India's diversified Essel Group, controlling the nation's biggest listed media firm Zee Telefilms, announced the annual league in May. They also plan to rope in some current Indian players as well as domestic cricketers with the inaugural event planned around October.