Dr. N.M. a cricket icon of Ananda
Nanayakkarage Martin Perera. Later Dr. N.M. Perera was an icon of Ananda College. Has many firsts to his credit on and off the field a politician par excellence. A sportsman (Cricketer) NM was a natural leader, who led his party – The Lanka Samasamaja Party from the front. He captained Ananda Cricket team in 1925 in the first Battle of the Maroons against Nalanda which was led by B.S. Perera. Nalanda won the inaugural contest with the two Pereras leading from the front.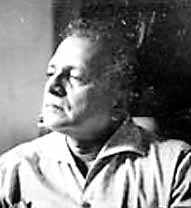 N.M. Perera
After his school career he capped it off with a doctorate at the Harold Laski School of Economics (London). N.M. still had the time to play and enjoy life via cricket A pillar of the Nondescripts Cricket Club (NCC). Came to know Dr. N.M., too well whilst at the NCC. I also had the opportunity of bowling at him with the likes of Vernon Prins, K.M.T. Perera at the nets. Apparently NM became the first Anandian to become President of the NCC. A gentleman to the fingertips he always had the time to watch the Big Match. Besides his sting at NCC as its president he was also the first Anandian to become the President of Sri Lanka Cricket (the then BCCSL) in 1979, when Sri Lanka embarked on the second World Cup under Anura Tennakoon where a number of Anandians and Nalandians also were in the team.
Was it a premonition (1979)? A message sent by N.M. to the Ananda-Nalanda Souvenir as President of BCCSL He stated "Of course the standard of cricket in both institutions is much higher than when we played together as one institution. Most colleges have produced exceptional talent which should catapult Sri Lanka to the front ranks of international cricket. "If our youngsters are properly trained and technically equipped, .in turn they could do proud for the country. As President it will be my endeavour to encourage young talented rural youth, from remote districts. There may be many more from the outstation schools will blossom out with appropriate training There can be no quality quantity. It's upto the Board to ensure the quality through the wider dimension of quantity".
In 1979 World Cup in England, N.M. was President of BCCSL. He was seriously ill in a London Hospital. I was on tour to report the World Cup and Sri Lanka created history being the first associate member to defeat India, a full member in the World Cup. Sri Lanka also won the ICC Trophy final over Canada, played at the (Sauce County) Worcestershire.
The Maroons battle is played for the Dr. N.M. Perera Memorial Trophy - in everlasting memory said, Mr.Kulasiri de Zoysa, the Deputy Principal. - BW