It's a matter of trust
Trust is an ambiguous concept. Psychologists over the years have tried to understand the nature of trust, why people trust each other and how important 'trust' is, to hold society together. What would you do if you woke up in the morning and realised that there wasn't a single person in this world whom you could trust?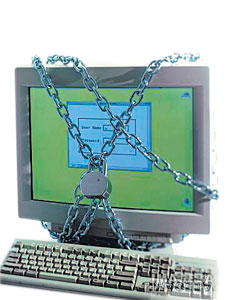 Most of us would agree that advancements in communication technology have led to an influx of 'information' into our lives through various mediums ranging from newspapers to radio and TV to the Internet. But what makes a piece of information trustworthy? The more you think about it, the more you would realise that this is a far more complex question than you could ever have imagined.
We usually associate information with their specific source. Almost anyone would trust a news item that they read on a newspaper, on the BBC website or on a random blog – as long as the story sounds rational and well presented. In fact very few among us would bother to clarify the accuracy and authenticity of the information from multiple sources. This happens despite the fact that misleading, inaccurate and blatantly false information is fed into our day-to-day information pipelines. Even the 'reputed' media such as TV, radio and reputed media organisations often may have their own agendas that result in only "half the truth" being reported, but the masses seldom need 'the whole truth' to satisfy their judgment.
Most would still recall the advice their parents gave them in their early school days – never to trust strangers. On a micro level, trust is based on personal acquaintances. We trust some friends more than others, based on their personalities and past experiences. This brings me to a more intriguing question; as more and more of our social interactions are carried out on the Internet – which, for all practical purposes could be considered an 'anonymous' medium – how has it affected whom we trust, how and why? The answer – or at least part of the answer may baffle most of us.
Last week, the CEO of the online auction site eBay boasted that his company had taught 13 million people to trust each other – almost all of them total strangers! Contrary to any conclusion that 'pure reason' may take us to, most of us would trust a stranger with our money – given the right conditions and circumstances – even though we have little or no clue about their identity. It is tempting to reason that people trust eBay and therefore anybody who is selling something on eBay would 'inherit' part of that trust, but that may not be the 'whole truth'.
The fact is we are far more willing than we can even imagine; to trust anyone who is in a position to give us something we want or need at a reasonable 'price.' What is meant by 'price' may not necessarily be a monetary figure, but anything we deem valuable such as social acceptance or even love and reputation, because that is the force that has propelled 'social networking websites' into one of the most active realms of the Internet. While a considerable number of members on social networking sites seem to shun interacting with strangers, even most of them are likely to initiate interactions with a stranger who may have common interests or a 'profile' that seems very interesting or attractive at some level.
So is the Internet telling us that trust is not something that always needs to be 'earned the hard way'? What would the word 'trust' mean if it is something we would trade willingly to buy the desires of out hearts and minds? Share your thoughts with us at technopage@gmail.com