'Sudu Amma' starts a school for Buddhist girls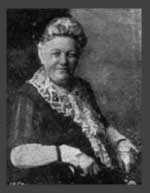 Sudu Amma - Marie Musaeus Higgins
In the midst the great religious and cultural revival in Sri Lanka, during the last decade of the 19th century, a Buddhist girls' school was opened on November 15, 1893. It was Musaeus College, named after co-founder Marie Musaeus Higgins (1855- 1926), a German-born American Buddhist who came to Ceylon exactly two years earlier, on November 15, 1891. As its first Principal, she served the school for a long period.
Philanthropists William de Abrew along with his son Peter took the initiative in establishing this school for girls when several other Buddhist schools were being opened under the leadership of Colonel Olcott.
The school had a very humble beginning being nothing more than a wattle and daub hut on a half acre plot of land donated by the de Abrews in Rosmead Place. The school progressed steadily with the support of the philanthropist and periodic donations of his land by son Peter. A Trust was formed in 1896 with Peter de Abrew as Managing Trustee and Colonel Olcott, William Hack, Dr. William Austine and Mrs. Higgins as members.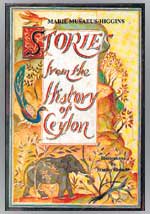 Authored by Mrs. Higgins in 1909
Marie Musaeus Higgins embraced Buddhism soon after arriving in Ceylon and devoted the rest of her life to the education of Buddhist girls. Hers was thus a yeoman service at a time when educational opportunities for Buddhist girls were virtually non-existent. She also wrote books on Buddhist themes mainly aimed at children. Her book on Poya Days describes the significance of each Poya day. 'Stories from the History of Ceylon,' traces the country's history from the days of Rama up to Parakramabahu the Great. She also authored a book of Jataka stories.
Affectionately called 'Sudu Amma' by her pupils, she passed away on July 10, 1926 after 33 years of dedicated service in the cause of Buddhist education in the country.