When Keyt told a different tale
By D.C. Ranatunga
April 17 marked the 100th birth anniversary of George Keyt, a legendary figure in Sri Lanka's art scene. Browsing through my collection of books the other day looking for Keyt's drawings or writings, I came across the 1939 Ceylon Observer Pictorial. Amidst a fine collection of photographs (mainly in black & white) was something special by Keyt. Not a painting but a collection of verse, titled '10 Reasonable Rhymes'.

Just below the title in his own handwriting are the words 'For people of all reasonable ages' within brackets. A 'Cautious Note' describes one character: "Gombee is two-year-old slang for 'Gombel-la' which is, as you know, a snail".

Here is Keyt's tale of the Gombees :


The big trees cry
The little trees hum
To see the Gombees
Come and come.
They bring their friends
they come to the trees
They hang on the boughs
And swing in the breeze
Whenever you see a Gombee dance
You may safely say
That's quite by chance-
They seldom see themselves as others,
For Gombees never meet their brothers.
How do they take away tills at night
How do they take away tills,
The shivering Gombees pale with fright
How do they
Wrapped in purple and white
How do they take away tills?
The Gombee will not sleep at night
But sits up calling, calling;
The leaves are heavy, the leaves are dead;
The trees look down at the Gombee falling,
Falling on his head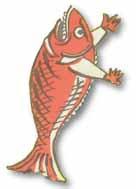 The rhymes are vividly illustrated by Keyt. Acclaimed as Sri Lanka's most celebrated modern painter, Keyt was also a poet, essayist and translator. This is just one of those creations.
In the pictorial, George Keyt is in the company of other 'greats' - the big names in photography at the time, Lionel Wendt, B. P. Weerawardena, Eric Swan, George A. Koch, Manil Ilangakoon, Lincoln Perera and B. G. Thornley. Chitrafoto too figures prominently throughout the pictorial.
Keyt is remembered this week with the release of a stamp on Tuesday along with a book on his life and work.
An exhibition of his paintings arranged by the George Keyt Foundation in association with the Ceylon Tobacco Company, opens at the Harry Peiris Gallery at the Lionel Wendt on Wednesday and will continue till May 5.